Project management
Experian's Project and Programme Management Centre (PPMC) helps internal teams and clients successfully manage and deliver change. The scope is quite broad, covering project support, project management, programme management and client delivery.
Typically, the team are responsible for managing everything from smaller projects up to multi-million-pound programmes. This includes delivering projects as per the agreed timeline, budget and scope; defining, sourcing and managing necessary resources; developing plans and budgets; and reporting variances to senior leadership.
Whether you're an experienced project professional or at the start of your career, we're looking for people who are hard working, ambitious and passionate about delivering change.
---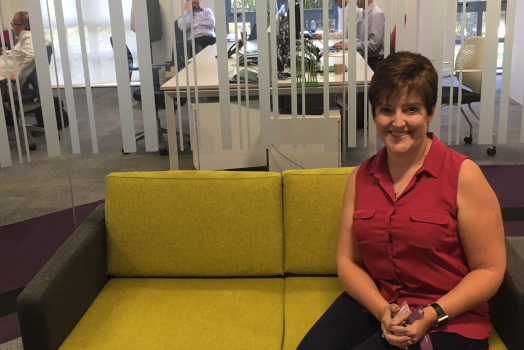 'I think you've got to enjoy a challenge, so you need to be resilient. I think you'd have to be somebody who needs to be passionate about the journey to improvement rather than somebody who is content with the status quo.'

Suzanne, Business Performance Director
---
Career roles and paths
The PPMC is split into project management office (PMO) and project support office (PSO) teams. If you're at the start of your career you'd typically join us in a support role as a level-4 apprentice, then follow our structured programme to move on to a more senior project or programme management role.
If you join us post-apprenticeship, we'll support your transition from a junior to a senior project management role and on to leadership or management level.
As corporate members of the Association for Project Management, we also offer the opportunity to study for formal project management qualifications. Plus mentoring, coaching and support from your colleagues and line managers.
Project and programme management
Deliver projects and programmes to the agreed timeline and budget; define, source and manage the resources needed; and identify ways to improve efficiency and effectiveness.
PMO and PSO
Our project management and project support offices support ensure projects and programmes are under control and follow defined standards and governance. The team identify any areas for improvement or early warning signs and help deliver better project and programme outcomes.
Ready to get started?
Let's create a better tomorrow together. Search our roles and apply today.
Diversity and inclusion
We believe our differences are things to be celebrated, and that the diversity of our workforce is a big part of our global success. We want everyone to succeed with us, regardless of their age, gender, sexuality, ethnicity, physical ability, experience or thinking style. We also look to adopt progressive policies, such as flexible working hours, to accommodate people's individual circumstances.