Data Subject Rights and Opting Out
We hope you think our marketing products and services benefit you as a consumer. However, we also appreciate you may want to opt out of Experian and our clients using your personal data for marketing purposes.
We will always respect the choices you make.
---
At any time, you can object to our processing your personal information for direct marketing purposes. Once we receive your objection, we must stop using your personal data for this purpose.
We give you control over your personal data in several ways:
You can read full information about your rights and how to opt out of us passing on your data to our clients for direct marketing on these information pages
We provide information to allow you to see where your data originally came from, with contact details so you can ask for it to be removed at source
You can tell us of your marketing preferences at a channel and / or market sector level, or alternatively object altogether from Experian passing on your personal data to our clients for direct marketing purposes.
We have a dedicated Consumer Relations Team you can contact if you have any questions about your data or how it's being used
We've published a page dedicated to Experian's "Privacy and Your Data" across our entire business
What opting out means
If you inform us of your marketing preferences at a channel and/or market sector level, or object to Experian processing your personal data altogether for direct marketing purposes, we'll add your details to our marketing suppression file. All personal data used to provide our marketing services is screened against this list to ensure details of those on the list are not passed on to any of our clients in the future.
To respect your wishes to not have your information used in our marketing services, we'll only retain the minimum amount of personal data in our suppression file required to service your request. This will allow us to identify you and prevent further unwanted use of any of your additional data if it comes to Experian from another source.
Please be aware that opting out of Experian processing and using your data within our marketing services will not stop other organisations from doing so. You'll not stop getting marketing communications or seeing ads on the internet. However, the ads you see may be less relevant to your interests.
If you wish to tell us of your marketing preferences and manage how we and our clients may use your personal data for direct marketing purposes, you can register your details on our suppression file by clicking the button below.
You can also register your personal details on our suppression file by contacting us directly using the details below:
Email: customerservices@uk.experian.com
The Experian Team
Customer Support Centre
Nottingham
NG80 7WF
Please be aware that we'll process your request within 7 days, however many of our clients plan their marketing communications in advance, therefore it may take some time to become fully effective.
How to opt out of other organisations using your data
If you wish to reduce the amount of marketing communications you receive from all organisations, there are several simple steps you can take.
Here are the best ways to do so, split by communication channel:
Postal marketing
You can opt out of postal marketing by registering with the Mail Preference Service (MPS) at http://www.mpsonline.org.uk. This is an industry-wide service administered by the Direct Marketing Association and recognised by the Information Commissioner.
The Baby Mailing Preference Service (BMPS) specifically aims to reduce the amount of baby-related post you receive. You can register at https://www.mpsonline.org.uk/bmps.
Telephone marketing
You can opt out of telemarketing by registering with the Telephone Preference Service (TPS) at http://www.tpsonline.org.uk.
Experian does not provide landline or mobile numbers to organisations to be used for telemarketing or SMS marketing in the context of prospecting for new customers, as we recognise the intrusiveness of telephone and mobile channels when used for this marketing activity.
Email marketing
Unlike postal or telephone channels, there's no industry-wide service to opt out of email marketing. You should always review privacy policies and marketing opt-in check boxes when registering for services or buying products online.
If you receive unwanted email marketing, you can either unsubscribe via an easy-to-find link in the email itself or use spam filters to prevent future emails from reaching you.
Online advertising
Many organisations use data to display relevant advertising to you when browsing online.
While advertisers generally don't know your identity, they can understand your likely characteristics based on your browsing behaviour or location. If you'd prefer not to receive targeted advertising based on this information there are a few things you can do.
This type of activity relies on the use of cookies. Cookies are small files used by websites to recognise returning visitors. Declining cookies when visiting sites will prevent them from gathering data about you and tailoring their advertising to you. And all modern browsers have a setting to clear cookies, which will delete your cookie data stored from previous website visits.
When personalised adverts are displayed on the internet the AdChoices icon is usually displayed, which looks like a blue arrow with the letter i inside. Clicking this will give you specific guidance on how to control your online advertising preferences. More information is available at http://youradchoices.com.
Learn more about the use of cookies for online advertising and other ways to opt out at http://www.youronlinechoices.com/uk/.
Cookies used for advertising do not generally work on mobile devices. But advertisers can still recognise returning visitors both online and in apps using something called an 'advertising ID'.
Each mobile device creates its own advertising ID. This gathers data on your activity online and your usage of applications on that device. An ID can be reset at any time, which deletes all data held against it.
Instructions on resetting advertising IDs will vary by device, but you can find details here for Apple devices or here for Android devices.
The ICO's Your Data Matters
The Information Commissioners Office (the ICO) is the UK's data protection regulatory body set up to uphold information rights, promoting openness by organisations and data privacy for individuals. Through the "fingerprint family", the ICO's Your Data Matters campaign helps people understand why their data matters and how they can take back control.
You can find out more from the ICO about your personal data rights under data protection regulation and how to exercise them.
Click on the ICO's Your Data Matters logo below to find out more: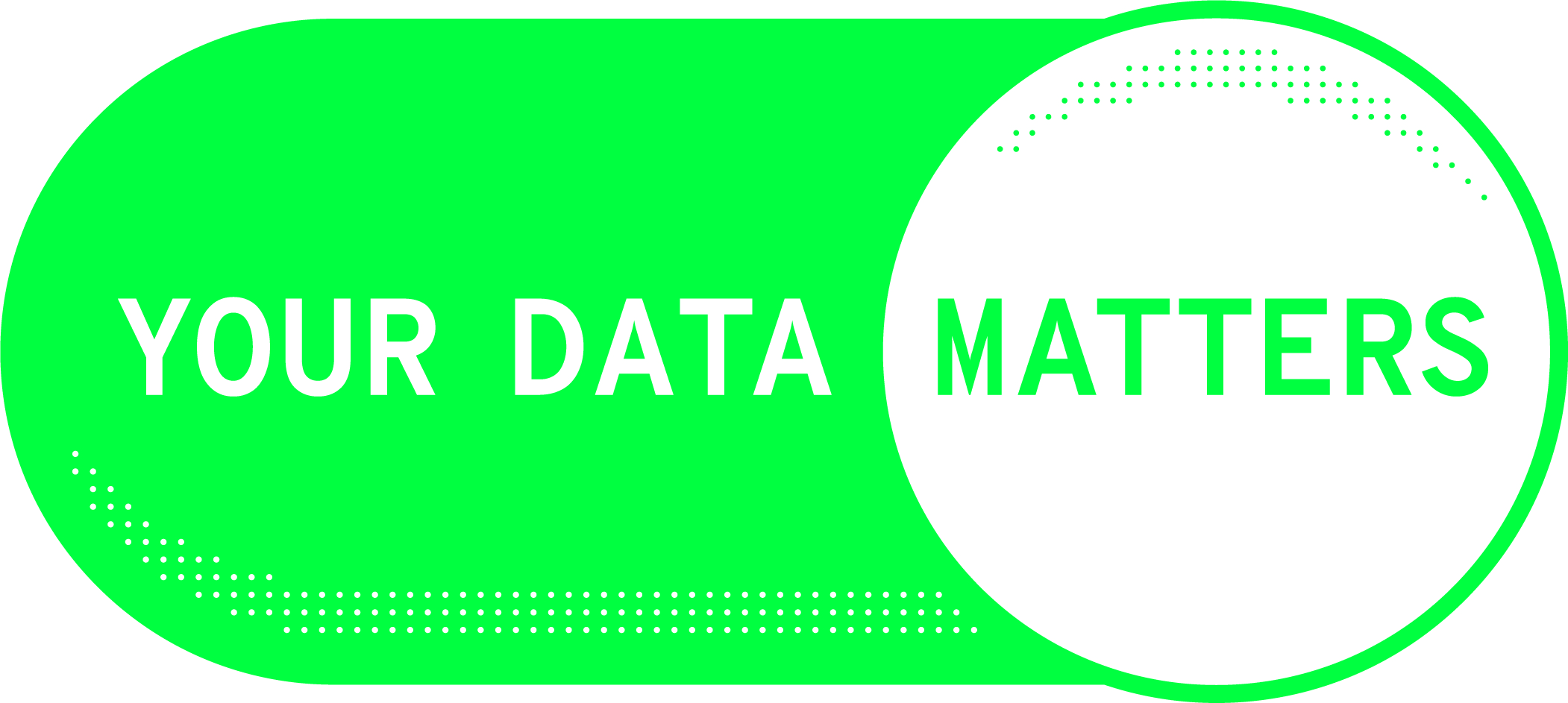 The ICO has also launched a new Twitter account for the public, @YourDataMatters, and a short campaign film which you can view here.