Experian identifies which UK retail centres are best placed to survive and thrive
London, Edinburgh, Kingston-upon-Thames and Cardiff have best market potential
City centres still beat malls for total shopper spend
Leafy Tunbridge Wells and Guildford among the UK's multi-channel hotspots
Experian has revealed which retail centres across the UK have the strongest market potential, identifying which areas have both robust consumer demand and a bright economic outlook. Experian's latest insight uses its new retail ranking tool, Retailscape, to analyse UK retail locations by comparing, not just the traditional measure of retail spend, but also the affluence of its main catchment area, an area's overall resilience and how likely consumers in a region are to shop online.
With tough trading conditions and price conscious consumers increasingly turning to the internet in search of value, the analysis provides retailers with a unique and innovative way of identifying the best locations for their stores.
Findings reveal that the retail centres with the strongest market potential are: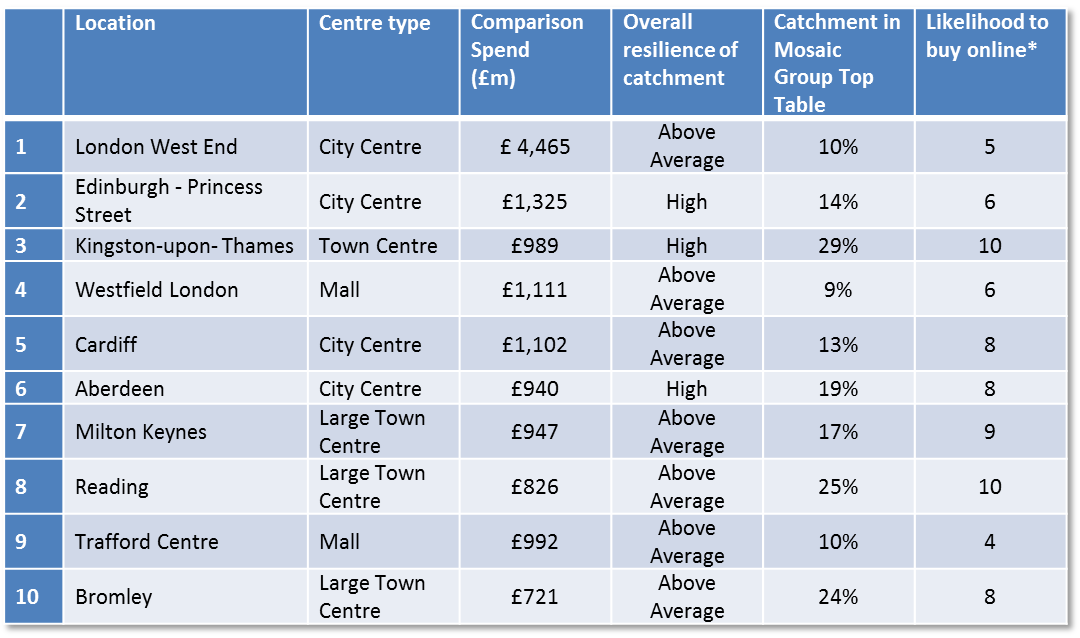 * 1 = low likelihood to buy online 10 = high
Within the analysis, comparison spend is defined as the amount shoppers in a catchment spend on goods such as clothing, footwear, furniture, household appliances, books and games. Experian's retail insight also draws on its resilience data to measure the likely resilience of an area to withstand future changes in the economy drawing on over 40 factors including the percentage of businesses in vulnerable sectors, the rate of unemployment, median earnings and retail vacancy rates. The affluence of the area in terms of the proportion of the catchment in the Mosaic Group Top Table – wealthy professional couples and families - and households with an income over £70,000 was also incorporated into the analysis along with the likelihood of households to shop online.
James Miller, lead consultant Property & Retail at Experian comments:
"The centres we've identified serve catchments that are resilient to the impact of business insolvencies, unemployment and declines in income and contain a good proportion of wealthy professional couples and families. Consumers in these locations also tend to shop or order online highlighting how the high street and the internet can work in tandem. This combination of factors makes these centres well placed to survive and thrive in the current retail climate."
By contrast, ranking the UK's retail locations using only the traditional measure of expenditure paints a very different picture. London's West End naturally continues to dominate using this criterion, followed by the UK's major city centres. Despite the rise in major malls such as Westfield Stratford, Bluewater (11th), Trafford Centre (17th) and Meadowhall (20th), traditional city centres are still the most popular places for shoppers to spend their money.
Top retail centres - ranking on comparison spend (£m)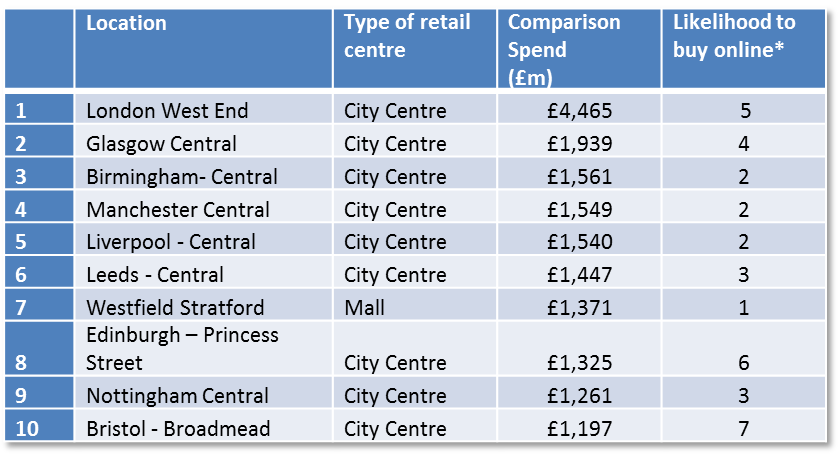 * 1 = low likelihood to buy online 10 = high
However within this top ten only London, Leeds, Edinburgh and Bristol have average or above average rankings for the resilience of their core catchments, highlighting the challenging trading conditions many leading shopping destinations operate in.
Looking more closely at Experian's retail data on the propensity of consumers to shop or order online highlights that consumers living in and around the smaller towns of the South East are really embracing retailers' multi-channel shopping offers. Outside of the South East, Stratford-upon-Avon, Aberdeen, Cambridge, Swindon and Cirencester are all multi-channel shopping hotspots, challenging the widely held view that online retail will eventually kill off the high street.
UK's multi-channel shopping hotspots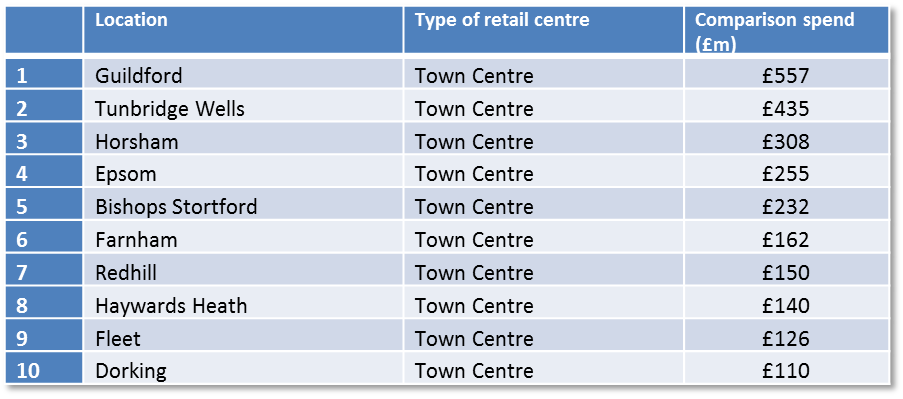 James Miller concluded:
"With the first few months of 2013 already heralding the demise of some well-known consumer brands, the business of identifying locations that will be profitable and are best suited to a retailer's particular offer has never been more critical or complex."

"What our insight demonstrates that what is right for one retailer will not suit another. More than ever, locations need to be prioritised and selected based on deep insight into factors such as the economic resilience of the area, local competition, on and offline shopping habits and the characteristics of the catchment population."
Experian's retail insight tool, Retailscape, taps into its wealth of socio-demographic and economic data, information on spending, as well as online and physical shopping habits and combines this with retail and property data to provide an in-depth view of retail centres across the UK and their relative strengths at a time when the performance of the UK's high streets is under scrutiny. In contrast to other retail ranking tools Retailscape includes a total of 25 demand and supply-side variables, which allows retailers to rank and also weight the factors that are most important to them.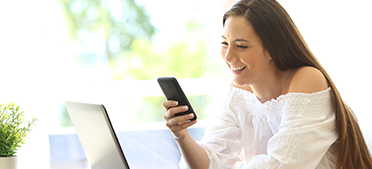 DMPs, programmatic advertising and data-informed decision making
How are programmatic advertising and DMPs changing the way we engage with people?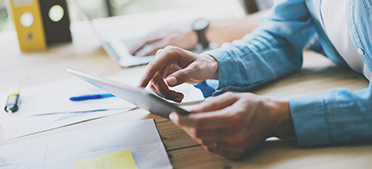 Consumer finances today
A fresh perspective on the UK's changing financial behaviours, attitudes and preferences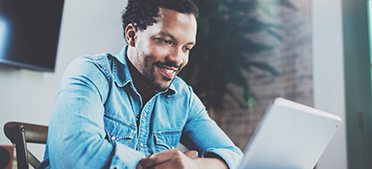 Keep up-to speed with all the latest marketing challenges, trends and opportunities with insight, research and opinion from some of the industy's leading experts
If you have any queries, please don't hesitate to contact us and a member of our team will be happy to help.
Call us on 0845 234 0391
Outside the UK +44 115 901 6019
Calls cost 2p per minute plus your phone company's access charge
Get in touch
---