Meet our speakers and their topics:
Bernie Grady, Data and Product Strategy Director, Business Information Services, Experian
About Bernie:
Bernie joined Experian 18 years ago during which time he has held roles in various functions including marketing, product management and development and data management. Bernie currently leads a management team that are responsible for all Experian credit and marketing products, data and proposition development and client consulting all held within Experian's Business Information division.
Bernie has contributed to a number of major business acquisitions in the UK and throughout Europe during his time here. Prior to taking on his current role, Bernie managed the acquisition and integration of The pH Group, now known as Experian pH, a business to business marketing analytics and consultancy company.
Chris Sanders, Head of Accreditation, QiCM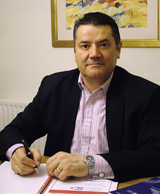 About Chris:
Chris has been a member of the ICM since 1989 and has held senior positions in credit management for many years, including Director of Billing Operations for Mercury Communications/Cable & Wireless. For the last 12 years Chris has been assisting major International Companies to improve their credit management performance and leadership in telecoms, energy, utilities and manufacturing industries in the B2B and B2C markets.
Assisting in the development of QiCM in 2008, Chris has been a QiCM Assessor since the programme started, with clients such as Shell International being one of the first companies to achieve the accreditation in 2009. In February last year, Chris was appointed Head of Accreditation at the QiCM and is also a member of the ICM's Advisory Council. Chris is passionate about credit management and improving standards across the industry.
Gerard Barron, CEO, Credit Dynamics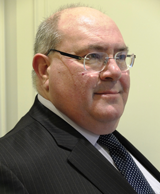 About Gerard:
Gerry has over 30 years collections experience in the credit industry, growing and developing debt collection businesses within the legal profession, which have been sold as mature profitable entities. These include DLA, Hammonds and LCL. He now works as an independent credit and collections consultant following the sale of his last business. He also runs a successful credit training business: Credit Dynamics.
Described as "one of the country's most successful debt litigants" by the ICM Handbook which he contributed the chapter on legal actions, Gerry has also recently contributed in rewriting the ICM level 5 diploma in Legal actions and Insolvency. Gerry is a credit consultant and ICM trainer, working closely with a small number of handpicked clients, assisting in their strategic Credit direction. He also works closely with the team at Veolia (ICM Centre of Excellence.)
He has developed in-house courses for many organisations and has worked with a number of large corporates and FTSE companies on assignments.
Judy Hart, Head of Business Development, Investors in Excellence

About Judy:
Judy joined Investors in Excellence almost 10 years ago as Head of Business Development from senior management in Barclays PLC and now leads a diverse and varied client portfolio made up of organisations of all sizes and sectors across 40 different sectors. Each client relationship is managed on a very individual basis by Judy and the highly professional and personable team of subject matter experts to inspire, inform, energise and excel in their businesses through strong leadership, customer-centric products and services delivered through efficient processes designed to achieve the results that matter most to them and their organisation.
At this month's event Judy will be joined by Jo Dowdall, a process expert. Jo brings extensive experience in developing and deploying

Continuous Improvement, Six Sigma, ISO and Excellence strategies always receiving exceptional feedback on her ability to turn often complex subjects in to a language that really engages teams and achieve results. Jo will be helping us today to focus on Stakeholder Management.
Brian Morgan, Credit Manager, Veolia Environmental Services (Host)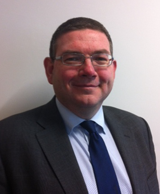 About Brian:
Brian is delighted to be hosting these series of workshops in partnership with Experian. Brian will be bringing his expertise and passion for the development of credit management professionals to the table. This was evidenced by his department winning the 'Credit Employer of the Year' and a member of his team winning 'Newcomer of the Year' at the ICM British Credit Awards.
Since July 2001, Brian has been the Credit Manager for Veolia Environmental Services UK plc, heading up a team of 37, which achieved ICM Centre of Excellence status in June 2010 and were reaccredited in October 2012. In September 2011 the department were awarded "Centre of Excellence" status by the ICM.
Brian has been a Fellow of the ICM since 2007 and is also a Fellow of the Chartered Management Institute, and in January 2011 was granted Chartered Management status. In February 2009 he was awarded the ICM Credit Professional of the Year and at the recent 2013 ICM British Credit Awards, Brian was awarded the ICM Achievement Award.
Brian has a passion for developing members of his team at all levels and supporting them to develop in their credit management careers. This was evidenced by his department winning the "Credit Employer of the Year" and one of his team winning "Newcomer of the Year" at the 2013 ICM British Credit Awards.
Stuart Surridge, Head of National Accounts, Business Information Services, Experian (Host)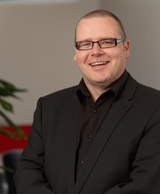 About Stuart:
Stuart has been working with Credit Managers for over 18 years implementing Credit vetting and Ledger Management solutions. Having worked extensively in the Trade Credit Arena, Stuart works with both SME and FTSE companies assisting Credit Managers improve their processes and performance.
"Best practice within Credit Management can be found in businesses of all shapes and sizes. The challenge is making it work for you."