Privacy and your data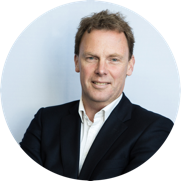 Experian is a data business. This means we hold lots of data about people and businesses, which we use to build products and services that make their lives better. But in this modern, data-rich world it can be easy for you to lose track of how your data is being used, which is why we work hard to keep it secure and private while also providing complete transparency over what we hold and how we use it.
As part of our commitment to transparency, we've laid out in detail exactly what data we hold and how we use it. Explaining, in simple terms, how you can find out what data we hold which relates to you, and what your rights are in relation to it.

Charles Butterworth
Managing Director, UK&I and EMEA
What does Experian do and how is data involved?
The simplest way to explain what we do is to break it down into the four main areas of our business. You can select the link in each section to find out more.
What data do we hold about you and why do we have it?
We hold a range of data about people and companies for a variety of reasons. If we hold data about you it's because of one or more of the following.
You've created a free Experian account or have used one of our paid subscriptions. If you want to know more, here's our consumer privacy policy.
You have a UK bank or credit account with a lender or other financial provider that shares information with us. You'll have agreed to this information sharing as part of the terms when you created your account. If you want to know more, you can refer to the Credit Reference Agency Information Notice (CRAIN) which explains more about how financial providers share information with credit reference agencies.
You're a UK company that's used one of our business services. If you want to know more, here's our main business privacy policy, but specific services will have different policies.
Your personal data has been shared with us from data partners who have direct contact with you already, and where appropriate notice has been given for them to pass your information to Experian.
What are your data rights?
It's important that people and businesses understand their rights when it comes to their data. We make sure:
You can see what data we hold about you and that you can correct anything that is wrong. We make it easy to:
• Check your personal credit report or business credit report
• Check what marketing data we hold about you
• Log in to see what data you've added to your Experian products and services
• Check our data access pages to see the other types of data we may hold, such as records of your contact with us and our extended business services
You can control how we use your data, where relevant. Across all our business areas:
• It's important you understand that some of the rights granted by EU Data Protection Laws, such as the 'right to be forgotten' aren't absolute. This means they only apply in certain circumstances - sometimes when you want to exercise them, we will not have to comply. For example, the data we hold about your credit history that we use in our capacity as a CRA. While you may at some point ask us to delete it from our records, we wouldn't necessarily have to. This is because this wouldn't be in the best interests of the credit industry as lenders need to see it so they can make the most responsible and informed decisions about who to offer credit to.
Experian is a credit reference agency
As the availability of flexible credit grew in the twentieth century so did the standard of living in the UK. And the more lenders know about the people and businesses they're providing credit to, including things like how they've dealt with credit in the past, the better decisions they make and the less risk they carry. This means they can lend at lower rates and offer better deals to more people.
Credit reference agencies (CRAs) like Experian provide this information to lenders in the form of credit reports that include financial information from the last six years, such as:
The credit accounts you have or have had, including credit limits and account balances
How you've previously repaid your credit, including if you missed or were late with any repayments
Details of any credit you've applied for, such as loans and mortgages
Any financial connections you may have such as a shared bank account or joint mortgage
Information on any public records against you such as County Court Judgments (CCJs), Individual Voluntary Arrangements (IVAs) and bankruptcies, and their equivalents around the UK
Your electoral roll information
To help you understand what your credit report might mean to a lender, we also calculate the Experian Credit Score to give you a quick snapshot of how your credit report might look to potential lenders.
If you'd like a free copy of your or your credit report, just select the relevant link:
And if you need any help understanding what's in your credit report, Experian offers a range of services to help you - which product is right for me?.
Connected services – eligibility, preapproval and help applying
As part of our efforts to make applying for credit easier and less time consuming, we've built a range of products and services with lenders to help predict whether you may be accepted for a loan, credit card and, in some cases, a mortgage.
To do this we take the information in your credit report and run it against a simulation of each lender's credit criteria to see what the likely outcome would be if you applied – this is your eligibility. When you check your eligibility, a 'soft search' is carried out, which means there is no impact on your credit rating. Knowing your eligibility means you're less likely to be refused credit, saves you time and reduces the number of 'hard search' footprints that appear on your credit report and can affect your credit score.
We normally do this without passing any of your data to the lender, but we've now also introduced preapproved products where we check your eligibility with the lender before you apply. Getting preapproved means you're very likely to be accepted for credit with that lender but with the advantage that they don't do a hard credit search on you first, which could affect your credit score.
We also work with some lenders to speed up your credit applications. We tell you where this service is available and, if you want to go ahead, give the lenders the information they need to complete your credit application.
How lenders use your data
Lenders use your data in a range of different ways, including:
To decide whether to lend to you and, if so, at what interest rate
To check how well you're managing your credit and repayments
To better understand how to work with you if you can't make your credit repayments
Experian is a marketing services business
While some people consider marketing to be intrusive and a bit of a pain, it's an undeniable fact that without it companies would struggle to find the right customers, and customers would struggle to find the products and services they want.
However, things have changed a lot over the last century and in the modern digital age marketing is primarily about creating specific messages tailored to specific customer groups, and this is all based on data.
We help lots of companies maintain and improve the quality of their marketing in many ways. The work we do can be broken down into several categories:
Providing prospect data
We provide contact data to organisations for marketing purposes. The channels through which we enable our clients to market to you include postal, email and digital marketing.
Segmentation and profiling
Although businesses typically hold a fair amount of information about their customers (things like their name and address), they often lack the kind of deeper insight to help them understand their audience further. We work with organisations to improve their understanding of their customer base through profiling and segmentation. This helps them know how, where and when it might be best to communicate with their existing customer base, as well as potential new customers.
Providing modelled data
Once the segmentation and profiling is done, companies will try to apply our findings to real life customers. For example, if a company knows lots of people in one postcode area fall into a specific segment, it may choose to market to those people in a specific way it thinks will appeal to them all. Our models allow us to apply likely behaviours of the UK adult population. While marketers know their communications won't always appeal to everyone, having access to modelled data is better than having no insight at all.
Collating data sets and communication channels
Gone are the days when companies would speak to people via one or two channels like direct marketing and the TV. Nowadays, they also use email, text messaging, social media, digital and face-to-face channels, advertising and their own websites. Coordinating all this activity and bringing together the results to get a clear understanding of what they've said and to who can be very complicated. We offer services that give them a clear overview to help coordinate their marketing activity. This ensures the offers and services marketed to you by brands are more likely to be relevant and personalised, enabling brands to communicate with you at the right time, through the right channel and, on the right device.
Bringing companies together to improve their services and marketing
Different companies often face similar challenges or service similar customers, but find it hard to collaborate and share information that would mutually improve their services and make their marketing more effective. We offer services that can help with this. For example, if a clothing retailer knows their customers don't react well to email marketing, we can help other clothing retailers access and understand that information so they can tailor their marketing strategies accordingly.
More information about the data we hold and how it is used can be found here.
Experian helps prevent fraud and establish personal identities
Fraud comes in many forms and can strike in many ways so it's important to be mindful and diligent. When you're logging onto websites, opening accounts and using banking services, we'll often be providing services in the background that help protect you from fraudsters who may be trying to steal your identity or apply for credit in your name.
We also offer more targeted services to help you recognise if you've been a victim of fraud and to understand how to establish your identity legitimately so you can prove who you are, especially online. If you apply for a job or a new tenancy, your potential employer or landlord can also use our services to make sure your employment record and rental history is accurate and meets their criteria.
We also host a national database of UK vehicles, which helps make sure the car you're buying is the car you think it is.
Experian helps businesses improve their customer interactions
We provide a range of services that help companies deliver better customer service, remove friction from online experiences and improve business efficiency. These include:
Allowing insurance companies to confirm what customers have told them is true and meets their criteria
Holding information on the value of almost every home in the UK
Reuniting companies with customers they've lost track of
Reuniting consumers with assets they've lost track of, such as pensions or investments
Not all of these services involve personal information, and in some cases Experian only handles the data on behalf of other companies.
More information about the data we hold and how it is used can be found here.