Upcoming Events
Our programme of conferences, forums, user groups and workshops will provide a unique insight into the key innovations and strategies which will continually influence your business in the future.
Related links
Experian's Credit Forums
Experian's Credit Forums help to promote best practice and encourage the sharing of industry information on a variety of issues and topics of interest for the benefit of companies in the commercial credit arena.
Click here for more information.
Identity and Fraud Events Calendar
Please click here to view all upcoming Identity and Fraud events
Utilities Summit 2012
15-16 October 2012
Carden Park, Chester
Join your colleagues and peers at Experian's Utilities Summit to listen, discuss, and learn more about how you can use essential customer insight to reduce risk, protect the vulnerable and acquire more profitable customers.
This unique event draws on expertise from across the industry including contributions from Government, utility providers, system integrators and consumer champions to provide practical advice on the best methods of acquiring and managing customers. There is no charge to attend the event, but places are limited and will be allocated on a first come, first served basis.
For more information, please email Amanda Firth.
Identity and Fraud Forum
1-2 October 2012
The Grove, Hertfordshire
By invitation only.
The Experian Identity and Fraud Forum is ideally suited to senior fraud and risk professionals and this year's event features a host of leading industry experts who will be on hand to share the latest news, ground-breaking insights, best practice and developments.
We'll be exploring emerging fraud trends and critical routes to business optimisation with sessions focusing on mobile devices and their commercial applications.
For more information, please email Jane Harris.
Credit Risk Summit 2012
2-3 October 2012
The Grove, Hertfordshire
By invitation only.
The Credit Risk Summit will bring together leading credit risk and collections management practitioners in the UK, to facilitate industry debate based on fact-based insight and compelling points of view.
Through a combination of formal presentations, interactive forums and informal networking opportunities, the Summit will provide you with the opportunity to discuss the key issues affecting your business and ideas to help you win.
Click on the picture below to watch some of the highlights from last year's Summit.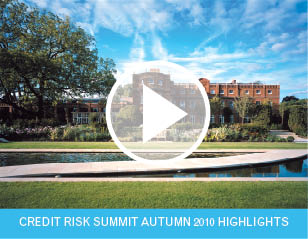 For more information, please email Audrey Fairley.
PowerCurve Launch 2012
27-28 June 2012
Emirates Stadium, London
Experian recently hosted the official launch of PowerCurve™, our new decision management software platform, which is the result of an extensive investment programme. PowerCurve was created in response to growing market demands for truly agile decisioning software that fully integrates the power and intelligence of advanced analytics.
For more information please email Jane Harris.
Payment Strategies Conference
12 June 2012
The British Museum, London
The Payment Strategies Conference brought together 200 experts in the payments industry in the impressive surroundings of the British Museum. It provided the opportunity to discuss developments affecting your payment processes to include:
• Steps to ensure you maximise customer sign-up whilst balancing against the threat of fraud
• How you can increase your payment efficiency and reduce operational costs SEPA and what to do next
• Mobile payments
• Reviewing the future of payment technology
For more information, please email Amanda Firth.