How the Rental Exchange can help you
The Rental Exchange incorporates a tenant's rental payment history in their credit report in a secure and compliant way, with no cost to the agent, landlord or tenant..
Reduce late payments & help to build credit history
We're ensuring private renters get the credit they deserve for making payments on time by enabling them to build a credit history. We're the only Credit Reference Agency in the UK that currently transforms rental payment data into consumer credit reports, so we can highlight tenants who pay rent responsibly.
Get rental payments on time
The Rental Exchange encourages on-time payments. With payment history highlighted on a tenant's credit report, there's more of an incentive to pay rent on time. And the benefit to you? A steady cash flow and payments made on time.
Giving tenants the tools to build their credit file
Be a responsible landlord or letting agent. By giving tenants the right tools to build a credit history, you'll stand out from the crowd.
Reduce Risk
Qualify to access unique data and information to help better assess an applicant's risk profile and their ability to pay rent.
---
Reporting payments is easy
Option 1:
Agents and landlords can sign up to a service working with Experian Rental Exchange. These services allow for the payment and collection of rent electronically and report rental payment information into the Rental Exchange. To learn more about these services, visit the rent payment service providers working with the Rental Exchange.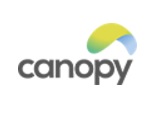 Option 2:
Agents and landlords with more than 100 properties can report rent payment performance directly into the Rental Exchange.
Our latest Rental Exchange resources
If you have any queries, please don't hesitate to contact us and a member of our team will be happy to help.
Get in touch