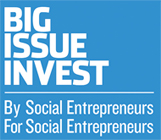 Want to find out more?
Regular updates
Guides
The Rental Exchange: helping tenants build a credit history
This page contains a range of materials for social housing providers and tenants to explain what the Rental Exchange is and how it can help tenants to:
Build a positive credit history and help qualify for more and lower-cost payment plans
Create 'online' proof of identity - increasingly important when applying for goods or services
Tenants should get credit for paying your rent on time. That's why landlords are working with Big Issue Invest and Experian to support the Rental Exchange.
What is happening?
Big Issue Invest - part of the well-known Big Issue Group - and the information services company Experian are working with landlords across the UK to give tenants an opportunity to improve their credit ratings. Each month, details of the rent tenants pay will now be added to the tenant's Experian credit report.
Experian is one of the main organisations that provide lenders with credit reports and ratings. People may be familiar with the TV adverts for Experian's CreditExpert promoting this service to customers.
Why is this important to me?
Unfairly, some social housing tenants can often struggle to access affordable credit, such as a loan or credit card, because they don't have much credit history. Having a strong and positive credit history helps demonstrate to lenders that tenants can be trusted to repay what they borrow, so it can help tenants to get new credit when you want it.
If a tenant has a positive credit history it can also help them to get better value deals, such as a low interest rate on a loan, which are often reserved for people with good credit ratings.
Most tenants pay their rent on time so this development will see new positive information added to their Experian credit report.
A credit history can also make it easier for tenants to access other goods and services, such as insurance or when dealing with utilities supplier or mobile phone provider. This is because a wide range of organisations now use this information to simply and quickly check tenant's identities, avoiding the need to provide documents to prove a tenant's name and address, or simply to help them manage their account.