Contact an Experian Decision Analytics expert
Submit your details below and an Experian Decision Analytics expert will be in contact with you shortly
Solution finder
Use the drop down below to help you find the services or information you are looking for:
PowerCurve™ Customer Management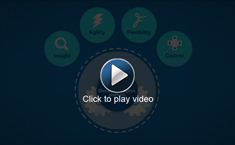 PowerCurve Customer Management creates a unique profile for each customer, encompassing their entire relationship with your organisation. This dynamic profile can include scores and metrics for risk, profitability, propensity to pay and lifetime value.
The PowerCurve platform makes it easy to incorporate new data sources that further enrich profiles. This comprehensive customer view is key to accurately identifying your most valuable customers and those with potential to become more valuable. It's also vital to create powerful segmentation schemes that drive personalisation across all of the customer's interactions.
How can Experian help you to manage your customers?
Increase take-up rates with relevant offers
Free staff to focus on sales and customer retention
Focus resources on highest value customers
Reduce bad debt levels and manage overall exposure
PowerCurve™ Customer Management
Keep and manage good customers: Collections strategies
Today's collections landscape is complex. Debtor behaviour is changing, making it difficult to determine the best approach for each customer.
Meanwhile regulators want businesses to determine the initial and ongoing suitability of products based on individual customer circumstances while still providing consumers with choices.
Balancing these two factors is a challenge for lenders who need to quantitatively prove that their customer decisioning processes are fair, according to regulatory guidelines.

Read More >>