Contact us
0844 481 5899
8:30am - 5pm Monday - Friday
Contact an Experian expert and download our Bank Wizard brochures
Submit your details in the form below
The Ski Club of Great Britain is a membership organisation founded in 1903 with the aims of developing the sport in Britain, helping members improve their skiing and bringing together people interested in the sport.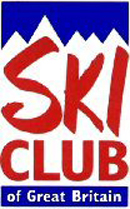 The club has over 34,000 members who benefit from a wide range of services including travel information, discounts on ski holidays and a regular magazine.
The Ski Club of Great Britain allows members to initiate or renew their subscriptions in various ways with over 50% selecting to pay by Direct Debit. This results in over 10,000 Direct Debits being processed annually. To make this payment method more convenient for members and to reduce the costs incurred for each paper Direct Debit, the club decided to investigate Paperless Direct Debit as a more efficient method of collecting membership subscriptions.
Through researching Paperless Direct Debit on the internet, the Ski Club of Great Britain identified Bank Wizard from Experian. Bank Wizard has subsequently been integrated into the club's database within the membership department and validates payments made over the telephone or through the club's website.
As a result of adopting Paperless Direct Debit and implementing Bank Wizard, the Ski Club of Great Britain has significantly lowered its transaction costs and reduced the number of rejected Direct Debits. In addition Paperless Direct Debit has enabled the club to offer its members the convenience of setting up Direct Debits through their website. The savings made through streamlining the payment process have allowed the club to spend money in further improving the benefits provided to members.
"We purchased Bank Wizard as it could be easily integrated into our bespoke database and website. Since Bank Wizard has been in operation, all account details are accurately checked and the administrative time spent on Direct Debits has been significantly reduced. The adoption of Bank Wizard and Paperless Direct Debit has not only been of benefit to us but also to our members. They now have the flexibility of completing a Direct Debit on-line or by telephone which makes it easier for them to continue to receive Club benefits."
Membership Manager
Ski Club of Great Britain