You may also like:
Watch our webinar - Our webinar shows how using economics in retail portfolio stress testing can be advantageous.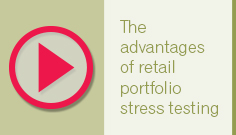 View our infographic - The impact of rising interest rates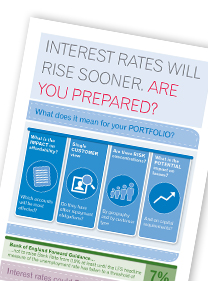 Request a call back
Submit your details below and an Experian economics expert will be in contact with you shortly
Understand the trends and prospects across key retail products, residential house prices and the drivers of affordability.
The UK economy has entered a slower growth path as the global slowdown begins to bear down on export growth. Despite these headwinds, the UK is still on track to be fastest growing G7 economy this year.
The slowing recovery is reflected in the softer recent growth of house prices, which has led to a substantial cooling in perceptions of a house price "bubble".
Incomes continue to lag the economic recovery, which has led to renewed concerns around affordability as wage growth has failed to keep up with inflation in recent years. While the expectation is that wages will grow more strongly going forward on the back of higher employment, interest rates will need to rise, which will add additional pressures to customer affordability.

Responsible lending requires maximising the opportunities that the current growth environment presents, while at the same time remaining cognisant of the potential affordability challenges that still lie ahead.
Our subscription based reports analyse the key trends and prospects in consumer credit markets and in the residential housing market.
Our timely report on consumer credit covers aspects such as:
What are the current trends in the UK credit market?
What are the prospects for secured and unsecured lending in the UK?
What are the prospects for those economic factors that drive the demand for credit and the ability to pay?
The Experian non-CAIS consumer credit report provides Experian's view of where the UK consumer credit market is headed.
The report analyses consumer credit trends across both secured and unsecured lending based on a wide range of publicly available data sources. The report provides analysis of the economic drivers for the different retail products as well as the drivers of affordability. This will aid lenders to monitor the future strength of market dynamics, and future trends of key affordability metrics such as real disposable incomes, employment and unemployment rates, as well as forecasts of new lending for both the secured and unsecured products.
The database contains historical and forecast data of the key consumer credit series for secured and unsecured lending together with key economic data series that drive demand for credit and affordability, such as economic growth, consumer demand, disposable incomes, employment and unemployment, as well as interest rates.
Our timely report on UK house prices looks into:
What will be the future capital values in your secured lending portfolio and what are the associated values at risk?
Which areas will have the strongest growth in house prices?
Will current lending practices be appropriate going forward as house prices continue to outstrip income growth?
Increase the accuracy of future house price movements using Experian's future estimates of house price movements at a local authority level of geography, rather than relying solely on national level house price data and forecasts.
Experian provides historical and forecast house price data at national, regional and local authority levels and income measures for you to append to your books.
Narrative is provided with an accompanying UK house price report analysing the key drivers of house prices and affordability. Both the database and report are updated every quarter to give you the freshest set of forecasts.