The DataIQ awards are all about recognising excellence in data and analytics and the sheer number of entrants across 18 categories is testament to the way data is driving change for those organisations that are embracing its opportunity.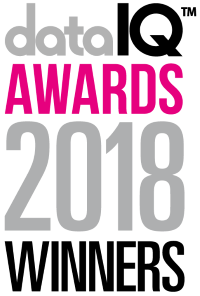 The first of its kind, Cleveland Police's 'Golden Nominal' project is an outstanding initiative which showcases how the power of better data positively impacts on policing. It responds to the huge challenge that having a vast, unquantifiable number of duplicate records was posing on delivering an efficient and appropriate response to the community.
We're incredibly proud to have partnered with Cleveland Police to build a solution that addresses this via our suite of reference data assets and data management technology.
Such was its innovative nature, that the project was recognised at a national level by the Home Office, who provided co-funding from its Innovation Fund. It's fantastic to now see recognition for the results it's delivered. Not only has it far surpassed targets in terms of reducing duplicates, most importantly it's provided opportunities to serve the community better and identify those most vulnerable far more quickly.
Judges commented that:
"Intelligent policing and intelligent call handling are critical for services under pressure from growing demand and constrained budgets. The judges applauded this data quality initiative for its impact on Cleveland Police's core objectives and the benefits it has yielded."
Leading the project was Data Protection Manager, Maria Hopper who told us:
"We're absolutely thrilled to be recognised for the Golden Nominal solution. It's been a collaborative effort that's far exceeded our expectations on so many levels. We set out to solve a problem that hinders many forces across the country and I think our success demonstrates that innovation with data can deliver huge benefits for the Public Sector in terms of both efficiency and serving the community."
If you'd like to find out more about Cleveland Police's success story, you can read more about the Golden Nominal in our case study.