Throughout November, the Credit Festival will host a number of award programmes to celebrate outstanding achievements across multiple sectors.
Experian are delighted to have won the following awards:
Credit Awards
The Credit Awards is a flagship ceremony that recognises and rewards innovation, best practice and the hard work of individuals, business divisions and pan-global conglomerates across the entire credit and financial community.
Credit Information Provider of the Year
Providing great services and unique insights underpin everything we do and we are committed to ensuring that our data services are being used to help people, businesses and communities.
Car Finance Provider of the Year
Working in partnership with BMW, we provide innovative solutions which aim to positively disrupt the automotive finance industry and enhance the customer offering.
Mortgage Lender of the Year
Working in partnership with Skipton, we endeavour to make the mortgage application journey frictionless and digital.
Outstanding Conduct in Collections – Service provider
Working in partnership with CreditFix, we offer consumers a simpler, more personalised experience that reduces stress and anxiety when managing their credit commitments.
Best Use of Technology – Service Provider (Highly commended)
Working in partnership with Incuto, we use open banking technology to help people access essential credit and financial education through credit unions.
See all Credit Award winners here.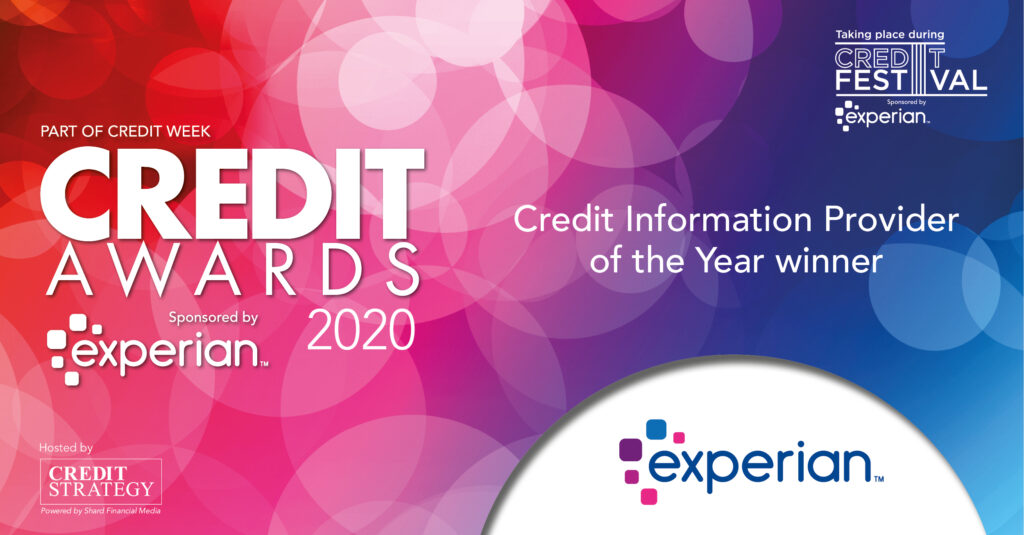 The Women in Credit Awards
The Women in Credit awards champion the work of a range of incredible women across the entire credit and financial services industry.
Experian's Lisa Fretwell is named Business Leader of the Year
This award is a testament to Lisa's drive and contribution to Experian and recognises her championing initiatives, which include our involvement with the Women in Data and Women in Credit awards along with our own Twenty in Experian programme that recognises outstanding women.
Experian's Emma Davies is named Innovator of the Year (bronze award)
This recognition reflects how she is challenging traditional ideas and ways of thinking. Emma is a figurehead for Experian's "Women in Data in Campaign" which celebrates remarkable female role models and educates and supports women in the Industry.
See all Women in Credit award winners here.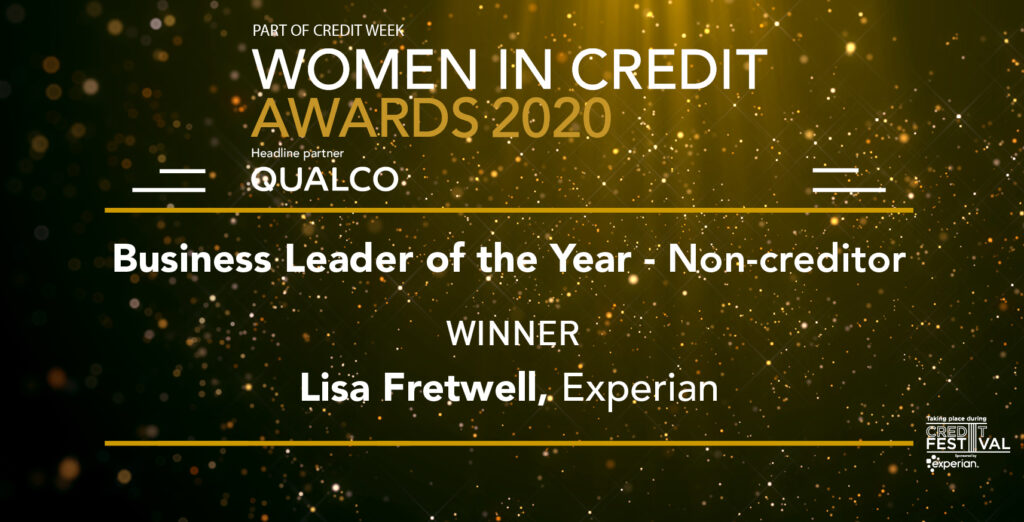 Lending Awards
The Lending awards recognises individuals, teams and businesses across alternative lending, commercial finance, and mortgage industries.
Gamechanger category
Using our unique data resources to provide immediate insight on a customer's financial well-being, a lender can quickly identify vulnerable customers and work with them to support them.
See all Lending Award winners here.
Car Finance Awards
The Car Finance Awards celebrates the outstanding achievements across the UK's best dealers, lenders and brokers.
Best Manufacturer Finance Provider
Working in partnership with BMW, we use open banking technology and expertise to support their lending process
See all Car Finance Award winners here.