There probably never was an ancient curse that said: "May you live in interesting times."
But if there had been, the challenging environment faced by consumers today and the firms that serve them might have been pretty much exactly what the curse had in mind: the aftermath of the pandemic; the impact of war in Ukraine; widespread industrial action; and the escalating cost of living.
So, it's more than slightly ironic that the FCA's decision to introduce the Consumer Duty regulation, first announced in May 2021, predates most of these crises. Who'd have dreamt then that energy prices were set to leap from an average annual cost per household of £1,137 in January 2019 to the £3,200+ that looks almost inevitable for October 2022?
If the FCA felt there was a need for regulation then, how much more of a need is there now? How strict are the latest requirements? And how ready are firms to meet its demands? Are they enabling vulnerable customers to access the services, products and information they need? Are they really putting good customer outcomes at the heart of their business and designing products and services accordingly? Are they leveraging all available insight with internal feedback to create meaningful management information? What do good customer outcomes in forbearance strategies look like? Are they tracking and measuring these appropriately?
Are firms ready to meet the tight timescales involved?
Regulated companies will have 12 months to implement the latest requirements announced by the FCA on 27 July 20221. That's a tight timescale, and firms should have already been preparing to update how they work with their customers – particularly with those in vulnerable circumstances who are least able to withstand the rising cost of living.
The timescale for change is even tighter than the official dates suggest. On 16 June, FCA Executive Director Sheldon Mills emphasised the importance of taking action now in an open 'Dear CEO' letter2 that set out the FCA's expectations of its members and highlighted current instances of failure. In it, he wrote: "… we are not waiting for the Duty to come in before we act to improve consumer outcomes".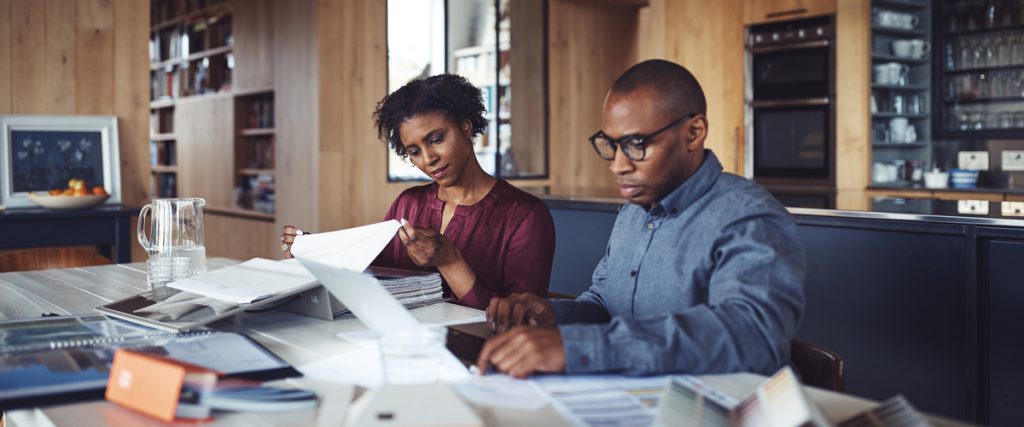 In terms of expectation, the letter included language such as providing 'care and support', 'tailored forbearance', 'money guidance or free debt advice', encouraging 'mortgage lenders to think about switching to a less costly option', and ensuring fees and charges are 'fair and do no more than cover … costs'.
All these phrases require positive action in which firms take the initiative. They contrast with the list of real-life failures described in an annex to the main letter, many of which started with phrases like 'not doing enough', 'failing to consider' and 'not discussing'. Clearly, inaction will not be tolerated.
Why firms must do everything they can to earn trust
There's no escaping the scale of the challenges society already faces, with 27% of UK consumers2 reportedly experiencing low financial resilience, a 14% rise in the use of foodbanks3 across the UK and 40% of households falling into fuel poverty4.
As the FCA says, "There is a lot less capacity to lend in the market now than there was a few years ago, and our analysis suggests that there will be limited supply of credit in future to consumers at the highest risk end of the market. That is in large part because there has been far too much unaffordable lending, causing direct and significant harm to borrowers."
At Experian, we applaud the sentiment expressed by the FCA in all its communications around this topic: essentially, that firms must earn trust by focusing on good consumer outcomes. They must do everything they can to deliver against those expectations. And finally, they must assess their performance and address any shortcomings.
But this is a tough call. Many firms will find successful compliance very challenging. One of the key areas of concern in this current cost-of-living challenge is, of course, affordability, which is notoriously difficult to get right – even more so after those energy price increases, accelerating food-price inflation and the prospect of further interest-rate rises.
Fully understanding the circumstances affecting customers at an individual level has never been more important. But analytics is far more difficult than it used to be. Gone are the days when firms built their analysis around profitability, building a model to predict when customers are likely to pay or not to pay, and simply setting a cut-off once business objectives were met.
Now, when legislators are demanding the fair treatment of individual consumers, analysis is much more nuanced and requires complex decisions needing much consideration and guidance.
How Experian can help
These are some of the reasons why we have a team of seasoned experts, with backgrounds in specific vertical sectors like banking, retail credit or telecoms (where device financing can fall under the FCA's remit), who understand the regulatory environment and the complexities of the situation our clients face. I, for example, have headed up analytics teams in banks and utilities, and my colleagues, many of whom have managed lending portfolios, each have an average of 15 years' client-end experience. Critically, as part of Experian, we can draw on a unique heritage of data and software expertise to help clients with the Consumer Duty challenge.
We've all walked in our clients' shoes; we understand their challenges. Above all, we're highly familiar with all the innovative technology and data that's available to help, and we really understand all the components that are the bread-and-butter of a credit-reference agency like us.
14.7 million people have a low financial resilience. Find out how lenders can better understand consumer affordability.
Explore solutions
Our team of consultants can offer support on various topics which can help organisations consider how best to work towards the new FCA guidelines. In fact, we've recently been helping clients who offer consumer credit in banking, financial services, retail and telecoms on exactly this.
With the greater focus on Consumer Duty, the following basic but essential areas of support will be more important than ever:
enabling clients to deeply understand the cost-of-living dynamics at play and precisely what these mean for their customers – particularly those in financially vulnerable circumstances;
reviewing existing affordability processes to check firms are using appropriate parameters and the latest insight to understand customers struggling with the cost-of-living challenge;
understanding where there are opportunities to improve processes and tailor the approach taken for different customers, based on the insight available to improve outcomes; and
looking at the quality of firms' data, filling gaps and ensuring that it's working hard for them: for example, are they able to link multiple instances of the same customer record together to achieve better outcomes for their customers?
Basic they might be, but these are all factors that have been called out by the FCA and the Financial Ombudsman when considering complaints that organisations have not used all the information available to them around customer circumstances.
The need for a common language everyone can understand
Another area of focus at Experian is helping support customers in vulnerable circumstances, and we have several initiatives underway to help firms in this area. One such initiative is the need to develop a standardised, 'common-language' approach to communication, so that consumers can precisely record what their needs are, leaving no room for misunderstanding. We are proud to be the founding sponsor of an initiative – What We Need (whatweneed.support), which aims to "describe the changes, reasonable adjustments and support needs that disabled and vulnerable consumers want firms, businesses and institutions to meet".
We believe this is fast becoming an important element of Consumer Duty, and are well positioned to discuss the considerations and priorities involved to help firms comply and be assured of best practice.
If your firm is affected by some of the issues raised here and you'd like to know more about how Experian can help, contact us.
---
Sources
[1] The FCA's Consumer Duty will lead to a major shift in financial services, Financial Conduct Authority
[2] 'Dear CEO' letter, Financial Conduct Authority
[3] Food banks provide more than 2.1 million food parcels to people across the UK in past year, The Trussell Trust
[4] E.On boss warns 40% of customers could fall into fuel poverty, ITV News