Brian Corr of the Financial Conduct Authority (FCA) stated in a speech in March, "…there has been far too much unaffordable lending, causing direct and significant harm to borrowers. This is borne out by the proportion of complaints about unaffordable lending… that are upheld…."[1] Banks, financial services and retail credit providers have well established processes to assess affordability as well as credit risk, under the guidance of the FCAs CONC handbook 5.2[2]. However, the approach of telecom providers is mixed. Given the rising cost of the latest mobile phones, coupled with increasing capability to bundle multiple products, services and accessories into the basket, the total basket value can easily exceed £1500 (excluding data, talk time etc.).
How is the cost-of-living crisis affecting telecoms customers?
Delving into Experian's unique credit insight for customers with telecoms products shows a concerning trend. The percentage of telecoms customers who have fallen one or more months behind on their telecoms obligation has been rising since early 2021, accelerating in the first quarter of 2022.
It's important to contextualise this rise. The current arrears levels are below the levels experienced prior to the pandemic. However around 50% of telecoms customers who fall 1 or more months behind on their telecoms payments have historically defaulted fully on their obligation (i.e. have reached the most severe state of arrears registered at a Credit Reference Agency).
It's a little too early to tell how telecoms customers are weathering the cost-of-living challenge, however, if current rises in non-payment levels continue on-trend over the next two months or more it could become a concerning picture and one which the regulator, Ofcom may be keen to avoid.
What do the regulators say about support for telecoms customers struggling to pay?  
Ofcom's latest research indicates that 5% households struggle to afford their home broadband service, rising to 10% amongst the lowest income households. Like most other regulators, Ofcom are calling for more to be done across the industry to support struggling households in the face of the rising cost-of-living[3]. In February they repeated their call for more broadband firms to offer social tariffs and "make sure it's swift and simple for customers to sign up" as they estimate that 4.2m households are eligible but only 55k homes have taken advantage of the discounted rates. Ofcom have also indicated that they will be updating their "Treating vulnerable customers fairly guide" in the autumn to include further practical steps firms can do to help with the cost-of-living[4].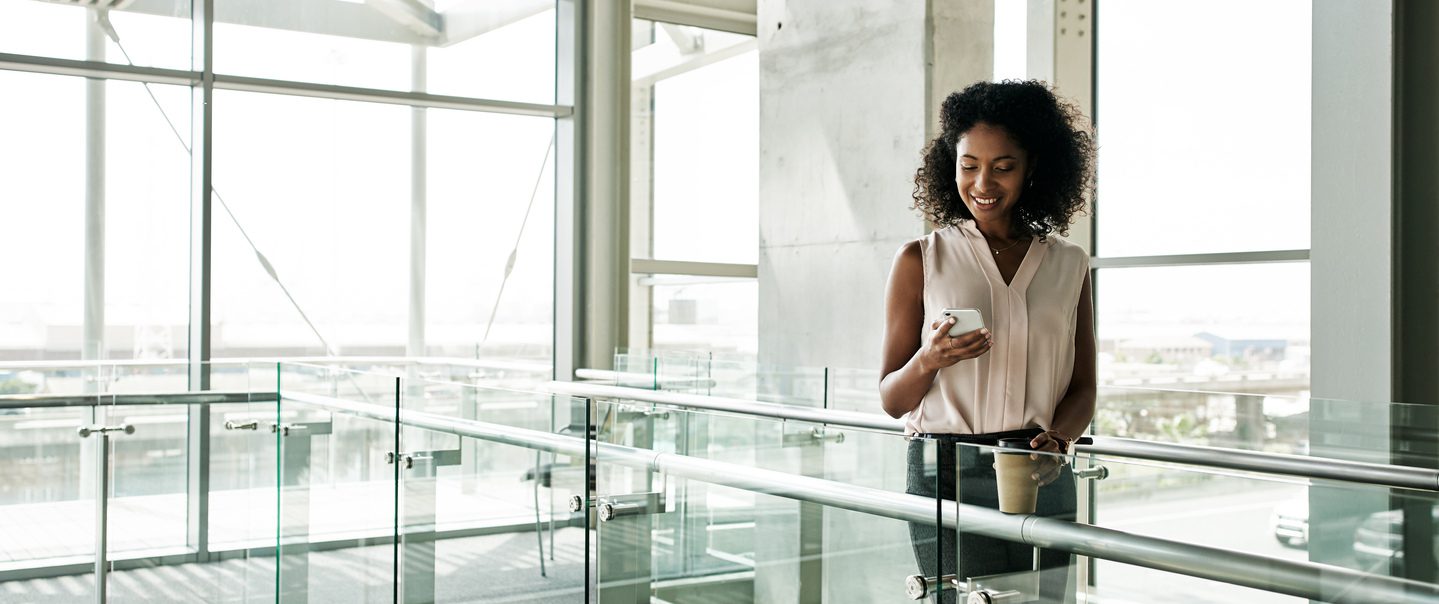 The release provides a flavour of what we can expect as they indicate that understanding a customer's individual circumstances will be crucial in certain situations such as before instructing debt collection firms. They also state that firms need to "avoid imposing service restrictions to force payment," especially where a customer is "reliant on them."
Are telecommunications providers required to undertake an affordability assessment at the point of sale of a mobile phone and/or airtime contract?
Whether consumers are looking to purchase a handset, mobile phone contract, accessories or broadband services, the use of credit reference agencies by telecoms providers to verify identity, check for fraud and undertake credit checks through trusted data sources, is standard practice. However, when it comes to assessing affordability, the picture is complicated. Mobile phones which aren't paid for in entirety up front, are often financed by a loan to cover the cost of the handset and a separate agreement covering the mobile service. As such they are typically regulated under the FCA. Under 2018 CONC rules the FCA require 'lenders' to undertake a credit assessment covering both credit risk and affordability. Under these circumstances telecoms providers should, therefore, be undertaking an appropriate affordability check.
However, some handset inclusive deals are 'bundled' contracts covering both the purchase of the handset and airtime i.e. the consumer signs a single agreement. These are becoming less popular given various government and regulator interventions, though they do still exist. In such situations the requirement to assess affordability may not be as clear.
Given that the cost-of-living is likely to get worse before it gets better, especially in the short term, with expectations that energy costs will increase again in October by circa 40% (to around £2800 per annum for the average household) coupled with rising inflation, the regulatory pressure to ensure affordability is appropriately assessed is likely to intensify. In addition, later this year we expect further clarification as to which Buy Now Pay Later (BNPL) products will come under FCA regulations, which may result in associated affordability checks. Therefore, given the current market dynamics it's vital for telecoms firms to review their affordability capabilities and ensure there is a clear strategy to implement proportional checks.
Understand how we can help you treat your customers fairly during the cost-of-living crisis.
Discover our solutions
What should an Affordability Assessment look like for telecoms?
The FCA's principles-based approach indicates that the extent that a consumer's affordability needs to be assessed has to be proportionate to their circumstances and the risk of the product. They indicate that firms must take "reasonable steps" to assess the customer's ability to make repayments in a sustainable manner, without incurring financial difficulties or experiencing significant adverse consequences. Along with the FCA CONC Handbook, additional guidance has been provided[5].
However, it's challenging to find specific answers to the key questions facing many telecommunications suppliers using credit to increase sales. Given monthly repayment values can range from £10 to around £250 per month over periods up to 3 years – what are those "reasonable steps?" Do we need to capture customers' income? If so, do we need to verify their income? Do we need to take account of expenditure?
The Financial Ombudsman Service (FOS) guidance to reviewing "unaffordable lending" complaints (which looks to the FCA CONC framework) starts to provide some clarity in that it states that an affordability check "would need to be more thorough;
the lower a customer's income (reflecting that it could be more difficult to make any loan repayments to a given loan amount from a lower level of income);
the higher the amount due to be repaid (reflecting that it could be more difficult to meet a higher amount from a particular level of income);
the longer the term of the loan (reflecting the fact that the total cost of the credit is likely to be greater and the customer is required to make payments for an extended period); and
the greater the number and frequency of loans, and the longer the period of time during which a customer has been given loans (reflecting the risk that repeated refinancing may signal that the borrowing had become, or was becoming, unsustainable)."[6]
Trawling recent FOS cases relating to device financing[7] (of which there are currently very few), or where the loan amount / monthly repayments / term are similar to those offered by telecoms, provides an interesting insight as to how the Ombudsman interprets the FCA's affordability regulations. They suggest that all components of affordability – income, verification and expenditure – could be required for some customers.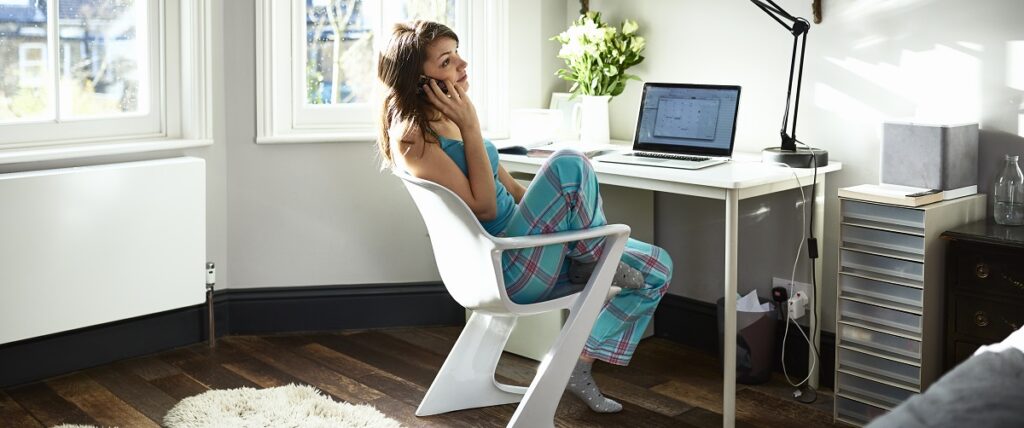 In one mobile phone example, a complaint was upheld where multiple loans were offered to finance various devices and airtime contracts were also taken. A credit check was undertaken but not an affordability assessment. Given the customers' previous history of missing payments this lack of affordability assessment was found to be insufficient.
In a different case of a retail credit loan of around £2k over 24 months, for example, as the complainant had a low income, the Ombudsman found that an assessment of expenditure should have been made.
In another, a retail credit facility of £1k was given to a consumer who had some historic evidence of payment distress. In this case the Ombudsman said that a reasonable check ought to have included an income verification and assessment of expenditure.
The decision regarding affordability approach is clearly one for individual firms' compliance teams.
What appears to be emerging is an indication that telecoms providers would be wise to develop an affordability strategy that is tailored and proportional based on the customers' circumstances and product risk.
Where contracts are credit agreements (e.g. credit to finance a handset), affordability strategies should be introduced quickly, as the cost-of-living challenge is likely to exacerbate the situation and more complaints could follow. In order to improve the customer journey, minimise friction and prevent an overly prolonged and unnecessary affordability assessment involving income and expenditure capture and verification for all, telecoms providers need the capability to flex the affordability journey for different customer segments.
Telecoms credit applicants who have shown signs of previous payment distress or on low incomes will need a more thorough approach. Whereas consumers on higher incomes with clear disposable income and no signs of payment stress could receive a lighter touch affordability approach. Consideration also needs to be given to ongoing affordability assessments for existing customers.
Where can telecommunications providers get help with their affordability approach?
What is clear is that affordability assessments are a complex area.
Affordability assessment solutions, such as Experian's Affordability IQ can support telcos in better understanding customer ability to pay, and support organisation's strategies towards Treating Vulnerable Customers Fairly.
Experian's team of experienced consultants are well-versed in guiding providers through the options and working with your compliance teams to help define a proportional strategy to leverage data to limit friction in an affordability assessment. Get in touch today to discuss your organisation's affordability needs.
---
Sources
[1] Supporting consumers through tough times – priorities for credit regulation, Financial Conduct Authority
[2] CONC 5 – FCA Handbook, Financial Conduct Authority
[3] Millions of low-income families missing out on £144 annual broadband saving, Ofcom
[4] Telecoms firms must do more to help customers struggling to pay bills, Ofcom
[5] Understanding consumer credit – Creditworthiness and affordability: common misunderstandings, Financial Conduct Authority
[6] Unaffordable lending, Financial Ombudsman Service
[7] Ombudsman decisions, Financial Ombudsman Service