In this guide we'll explore how your business could benefit from a marketing plan and the steps you need to take to create it. You can download our free template here.

What are the benefits of a marketing plan?
Producing a strong marketing plan is important for your business. It ensures you're taking a proactive approach to focusing on your goals and how to reach them successfully. Whether they're to find and keep new customers, introduce a new product, boost sales or build brand awareness.
Your documented plan can be shared with other people in your business for a transparent overview of planned marketing and promotional strategies and how they support and drive business objectives. Sharing the plan will mean other areas of the business will understand and furthermore, support it.
The marketing planning process
The step by step process ensures your marketing strategy plans align with the objectives of your business.
Put simply, you need to establish your strategy 'the what' and then your tactical plan 'the how'. The 'what' is the research you will need to do, once this is outlined it will inform the plan 'the how'.
Steps in the marketing planning process include:
Establishing the 'what':
What is the current situation?
Who are your competition?
Who is your target audience?
What are your goals?
Figuring out the 'how':
Which activities / tactics are best suited to the 'what'?
Set your marketing budget
Review and evaluation
Developing the 'what'
What is your current situation?
You'll need a good understanding of the market, to guide this, work on a SWOT analysis. Identify your Strengths, Weaknesses, Opportunities and Threats.
To get started, here are some questions you can answer:
What successes have you had so far?
Which areas of your business are most / least profitable?
How are you perceived in the market?
What resources / knowledge / technology do you have?
What is your current market share?
What can you say about your products?
What is happening in the current market?
What are your obstacles?
What are your competitors doing in a similar space and how successful are they?
What other outside factors are there? Think of PESTLE (Political, Economic, Sociological, Technological, Legal and Environmental).
Who are your competitors?
Research those who are providing the same / similar products and services. How are yours different?
Listing out the differences will help you see which aspects of your products are more appealing and what they have that your competitors don't. This is your unique selling point (USP). For example, are they of proven superior quality? Are they cheaper, quicker, stronger, easier to use or more readily available?
You can then take these unique qualities and play to their strengths through the messaging about your products and how you market them.
Research how the competition are addressing their markets and what their results are. This will help you mirror successful strategies they're using or even use ones they haven't thought of yet, which could help give you the edge.
Who are your target audience?
Which sector do you operate in and who is active in this sector? Define the group of people who need your products / services. Once outlined you'll be able to target this segment in the right way; using the right channels, the right language and charging the right price at the right time. List out their attributes and typical behaviours such as;
Their demographic – gender, age, income, education
What they are interested in
What they need
Their values and attitudes?
Which products / services are they already using?
By profiling your customers, you can create their persona and gain a clear understanding of the best way to reach them based on the marketing strategies they respond to best.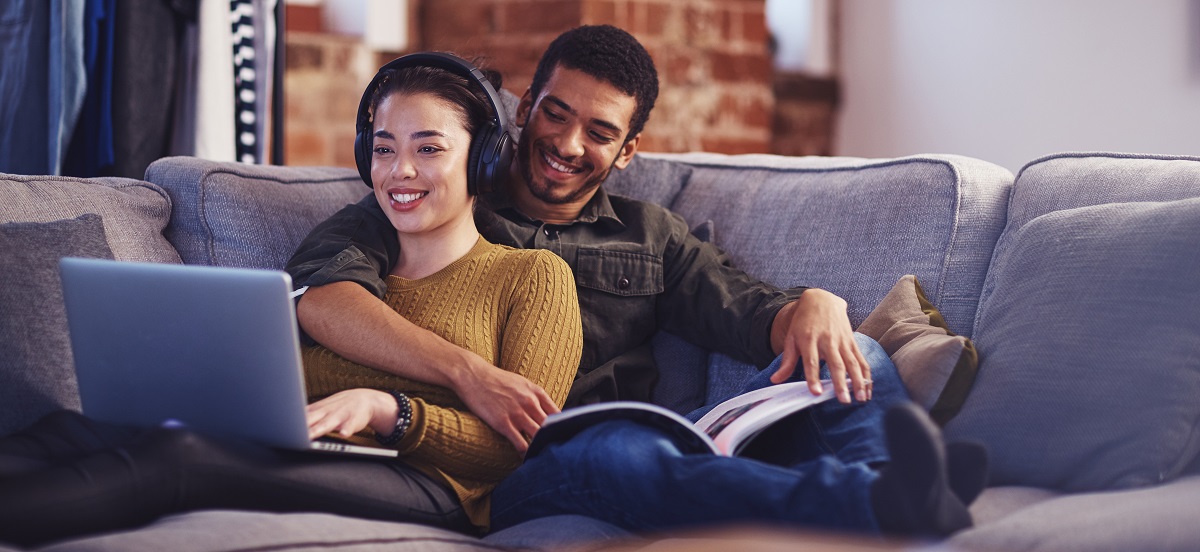 What are your goals?

Ask yourself – what do you want to achieve and improve? Think about your overall company objectives.
The marketing goals you set will help you make the necessary improvements to your business as set out in your business plan. They are what will inform the activities and channels that go into your tactical plan. To be able to evaluate their success and amend the marketing activity as necessary, each goal needs to be SMART:
Specific
Measurable
Attainable
Relevant
Timebound
Your measurable goals might relate to sales quotas, number of new customers, customer retention percentages, revenue targets, market share, increased brand awareness, footfall, website traffic or social media engagement.
For example: Rather than 'get more customers' you could go for something like 'Gain 10 new customers each week'. Rather than 'increase revenue' try 'increase revenue by 5% over the year'. You see the idea?
As well as the general marketing goals above, which are based around increasing customers and revenue, go a step further and think about how you will achieve this through each of your chosen marketing channels. Set goals for these too.
Perhaps your goal for your blog is to increase the engagement rate of your thought leadership articles. What would be a good measurement of this? Perhaps the amount of engagement you get from your target market in the form of comments? Or the number of new subscribers you get as a result of your blog posts?
Try to be as specific as possible with what you hope to achieve from each channel and how you will measure success. This will help you stay focused and not waste any time on marketing that isn't actually aligned to your marketing goals.
Developing the 'how'
What marketing tactics will you use to achieve your goals?
Your identified audience determines the tactics you select to approach them. This will include the channel/s and content you will use. When creating content be mindful of the language and tone of voice you're using in relation to your audience and your brand.
Say for example that your business is making and selling crafts online. One of your goals might be to increase sales by 10 per week. Based on your customer profiling you have chosen your main marketing channels as social media (where your specified audience is active) and email.
So your strategy might be to use social ads to drive people to subscribe to your email list and then use an automated email series to tell customers more about you, your business and your crafts. Each email might focus on a different product and end with a clear 'call to action' on how the customer can make a purchase.
For the email part of the campaign, you'll need good quality marketing data to ensure you're reaching the most profitable contacts. It's worth purchasing data that's segmented and targeted accurately, this can lower your marketing costs and help you to conduct your sales campaigns with confidence.
One of the key reasons that email is so successful, is that it allows you to directly target your market. By making use of services like BusinessView, you can create a B2B marketing data list that allows you to reach the inboxes of those most likely to buy from you. The clearer you can be on your marketing strategy in the planning phase, the easier you will find the execution of that strategy.
Your budget
Now it's time to allocate the resources that will turn your plan into action. This step enables you to establish a realistic budget and better understand what your marketing plan will look like from a cost perspective.
To deliver on your plan, each of your marketing activities will have associated costs. Outline these costs alongside the desired return on investment. Expenses could include; advertising, online content, branding, public relations, staffing costs, marketing agency, marketing software, paid promotions and events (consider those you'll attend and those you will host as well).
There will be a limit on what you can spend and so once you've mapped out your desired budget you may need to prioritise which goals and tactics you choose to implement. Or you may have to adjust your tactics until you reach a budget that's affordable. By creating the budget, you can finalise and commence your plan.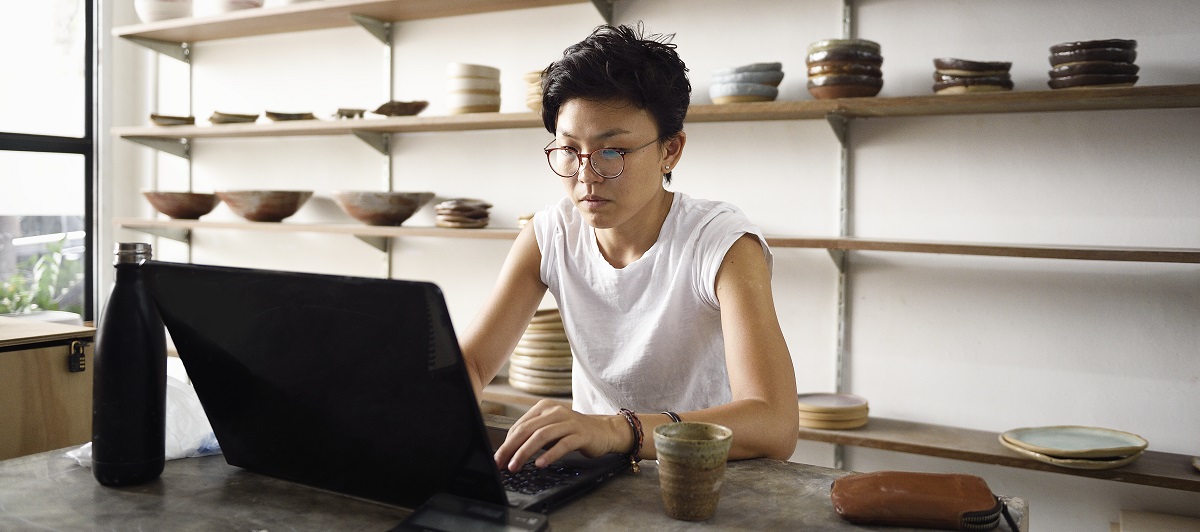 How to write a marketing plan
Once you've undertaken the process above you can now begin to populate your plan. You can access our free plan template here.
What to include in a marketing plan:
Executive summary
The summary will need to be written after you've mapped out the plans and know what to summarise. It needs to include your company objectives and mission statement.
"A sentence describing a company's function, markets and competitive advantages; a short written statement of your business goals and philosophies." – www.entrepreneur.com
Your target market
Include the sector and competitive analysis here as well the details of the target audience you identified earlier in the process – who you are selling to.
Marketing activities/ tactics
List out each of the marketing goals you identified alongside the activities and plans you have decided upon to achieve them and how they will be measured.
This needs to include the channels you will use, the budget required for each alongside the expected results.
Results and review

Once your plan is in action, and marketing activities underway, you should document the results next to each activity in the plan to help you gauge success and make any necessary changes.
Practical example: developing your online marketing strategy
How to write a social media marketing plan
Overview
Whatever your business, digital and social media are likely to play a large role in your marketing activity. To work up a social media specific marketing plan use the main principles of the marketing planning process; including your research about who your customers are, your overall goals and the resource you have available. You'll also need to do additional research about the merits of various platforms.
Social media marketing planning process
Conduct a SWOT analysis to help you determine the platforms you will use and how you will use them.
Due to the real time nature of social media, this should be referred to and amended frequently. Outside factors can instantly change the business landscape. COVID-19 has meant huge shifts in the economic landscape influencing buyer behaviour, availability of products and how companies operate. This highlights the need for a reactive approach allowing you to alter your message, channel and timing as required.
Or if you notice your competition is doing well, you may decide to change your marketing strategy by ramping up certain activities quickly.
To get started, here are some questions you can answer:
How does your audience engage with social media?
What capabilities do you want from your platforms? Does it support the type of media you'd like to share? Ease of use?
What resource do you have to support your social media programme?
How well are your competitors doing and how well are they doing in their social channels?
Your measurable goals can be translated into social media specific goals; such as driving more website traffic, nurture leads, increase brand awareness and engagement. Again, ensure metrics are set against each goal to help you track success.
To add credibility, ensure your social media profiles are fully up to date, with the correct company logo and information on each platform.
When?
You should plot out your social media activity into a calendar so you can prepare for upcoming activities. Identify the time needed to prepare and the resource required.  When choosing the timelines for publishing, consider your audience again. What times of day are they most likely to consume social media / visit platforms, what else might be going on in their lives at certain times of year / days of the week that you can tap into? This research from Sprout Social is a good starting point to help you decide on which days and times to post.
Content 
What is it that you want or need to communicate? Promote new products? Share industry knowledge? Be mindful of your brand and the language you need to use to reflect it – keep it consistent across all of your platforms. This helps you become recognisable and authentic.
Overall, the content needs to be engaging and of interest to your customers and prospects. Refer back to the audience profiling to confirm what they'll engage with based on their wants and needs.
Some things to consider:
If one of your goals is to improve Search Engine Optimisation (SEO) ensure the copy in your profiles and content includes relevant keywords.
The format needs to be relevant too; depending on your audience, an infographic may appeal more than graphs or stats.
The length of copy is important, for example, if your audience is time poor make this snappy so it doesn't put people off reading it. Podcasts or live or on demand webinars are increasingly popular with some audiences.  Content can be optimised using imagery and hashtags.
To deepen the engagement potential, you'll need to feature a 'call to action', this could be links to further content (ideally your own), details of how to get in touch, or how to sign up for future communications.
Whether to use organic or paid social media marketing
Both organic and paid marketing have their relative merits – one requires more time and one more money and an integration of the two is recommended for growing your business online.
Organic social media marketing is great for developing brand awareness and driving traffic to your online content naturally over time.
This organic approach builds sales and engagement over a long period of time, rather than generating immediate results.
Paid social media marketing helps you potentially reach a larger audience, in a shorter space of time. The cost model is often 'pay per click' (and not per lead) so any paid activity should be your proven biggest impact pieces to ensure the best value from conversions.
If budget becomes an issue, paid advertising can be turned on and off – if you stop paying for marketing in this way there'll be no more leads which is why it's valuable to feature both paid and organic marketing in your plan.
Using the results to measure success
You can judge which activities have had the biggest impact by looking at the results for set metrics (for example your click-through rate, follows, opens or sign-ups). This will let you see the degree of success of the activity and consequently, make necessary amendments to future activities. This may mean amending the content or timing, or even the platform.
In summary
So now you have the steps to create a marketing plan to support the growth of your business. Once you've researched 'the what' and created your plan 'the how' using our free template, you'll have a comprehensive document of your marketing efforts and you can start to put the plan into action.
Remember to regularly evaluate the results of your marketing strategy and monitor outside factors in case you need to make changes to the plan to ensure the best success for your business.