During the past couple of years, as advertisers and their agencies continue to strive for these efficiencies and some form of consistent performance and measurement across platforms, we have seen greater power and share of wallet move to the walled gardens of Facebook, Amazon and Google.
To counter this revenue shift and to provide viable solutions to the changes in the market, we have also seen a whole host of identity and linkage solutions launched to ensure the "programmatic" alternative to the walled garden platforms remain viable for advertisers and enables publishers to maintain their fair share of advertising spend. However, with the latest privacy challenge and a fine from the Belgian regulator for IAB Europe in relation to their TCF consent framework this could have a huge impact on the majority of players in the online AdTech ecosystem who rely on the framework.
It is no surprise therefore that we are seeing a greater number of advertisers and their agencies exploring alternatives to the use of personal information within the ecosystem and turning to the use of location or "geo targeting" in digital platforms. Testing the efficiency of this targeting method in both planning and execution as part of a broader exploration of solutions allows a better understanding of capabilities and how and where best they fit within an overall advertising strategy.
The benefits of geo marketing
So, let's explore how this might work in a practical example and then consider why the benefits of geo targeting make it worth considering as a viable addition to any digital advertising strategy:
A recent project for a car manufacturer looking to understand more about current Electric Vehicle (EV) adoption rates and how to find consumers likely to be interested in a new EV provides a topical example.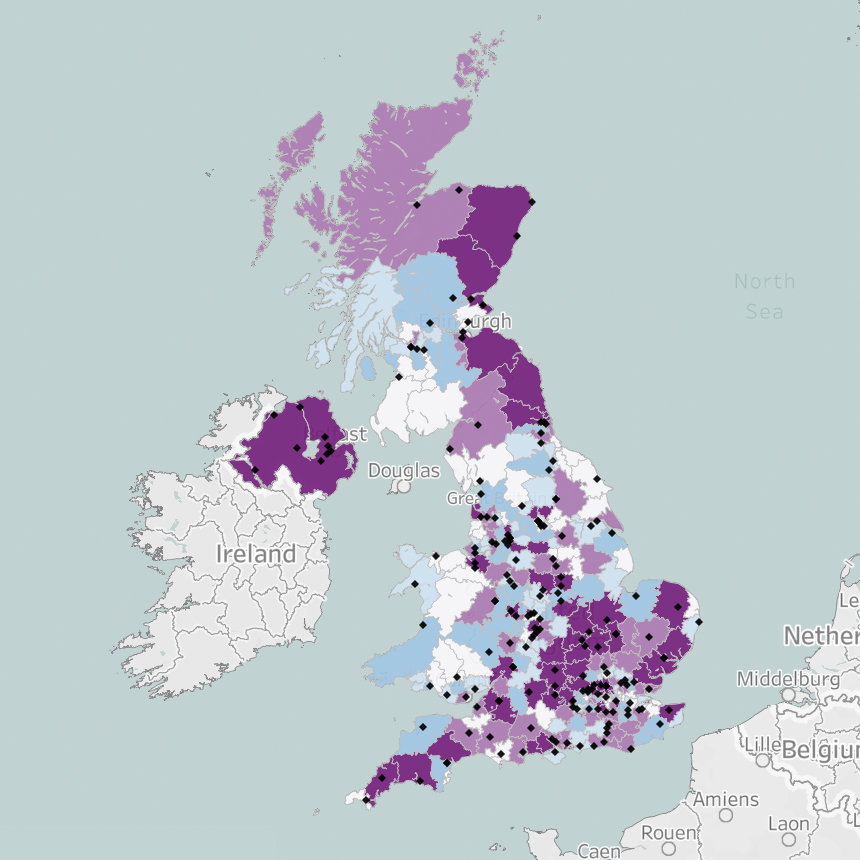 The first image shows a geographic representation of current EV adoption across the UK. The image is created using DVLA data and is showing the areas across the UK with the highest current adoption rates based upon the percentage of the population within an area owning an EV.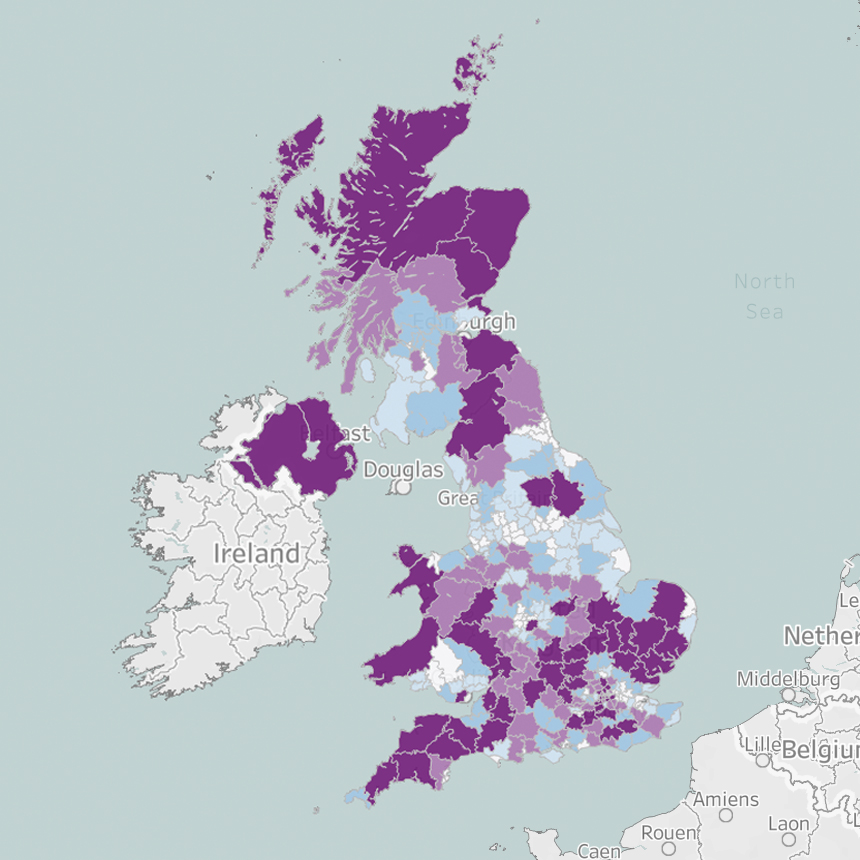 To translate this into a view of actual market opportunity – identifying pockets of the population with the highest propensity to buy an EV – you need to understand current market uptake demographic type and align this with the demographic profile of the area. For example, using Experian's Mosaic segmentation as a common currency we can predict future adoption potential – showing a different perspective on areas of higher and lower opportunity.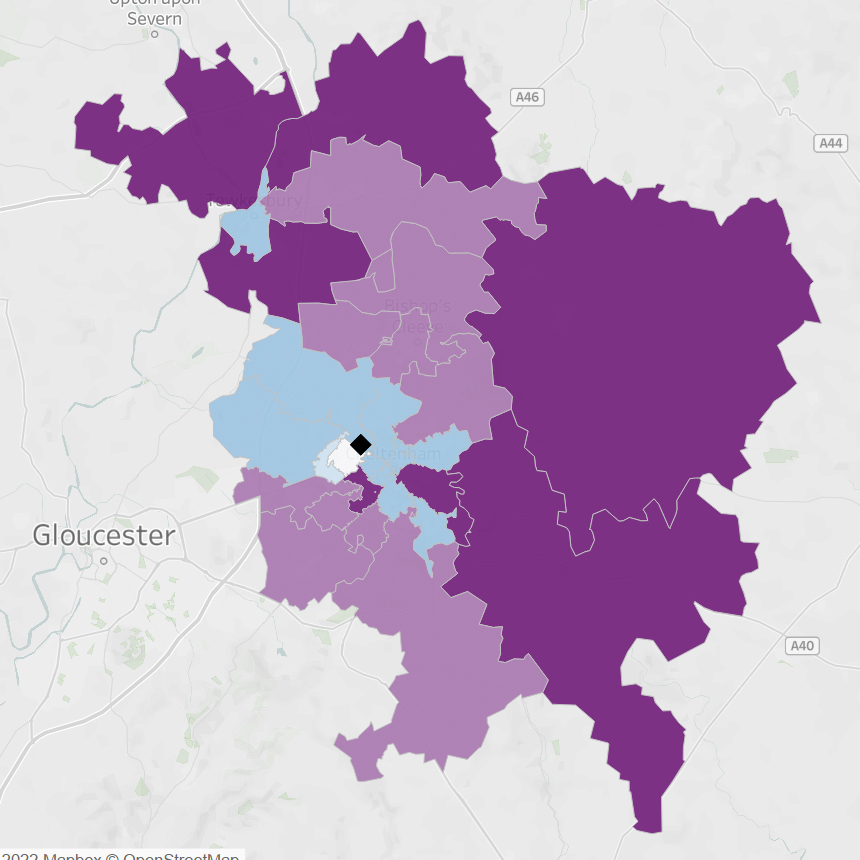 Furthermore, by plotting dealer locations alongside market opportunity, the car manufacturer and their agency now have all the tools they need to start to plan campaigns aligned to both consumer need and distribution network.
Each dealer location can be expanded to provide a more local view as planners begin to explore where best to invest marketing spend and in which channels. It is also possible to build in drive time catchments around each dealer location, so investment can be optimised within each local area.
This more detailed view clearly identifies areas with most opportunity as well as those with least opportunity to ensure both efficiency and market reach are built into a national campaign, but with a very local focus.
So, to conclude if you are concerned about the ongoing disruption to the digital advertising market and looking to test alternative linkage methods outside of personal data then geo targeting has many benefits:
Offline data – Geo based offline data is rich and accurate. It provides an invaluable planning tool when making investment decisions for new marketing campaigns. Location based analytics should be used as a starting point for market sizing, campaign planning, identifying where your target audience are located and to give insight into the best locations to invest most in within a multi-channel strategy
A global solution – Location data is not just available in the UK. A similar strategy can be adopted across the globe linking offline insight to locations to optimise marketing investment across digital channels leveraging a consistent segmentation across territories
A location is constant in any channel – Once we know where to find our target market the same locations can be targeted across all digital channels – of course there will be nuances within each channel as to how a location is targeted, but geo targeting can be applied at various levels of granularity from Post Codes to Sectors to Hex grids and areas, meaning the same locations can effectively be targeted in Search, Display, Out of Home and CTV if desired. Channel testing and optimisation can also be simplified using location targeting
Privacy challenges are less of an issue – No need to rely on personal information held within platform to reach your audience at scale
Measurement – Measurement becomes a little easier if you also have transactional data – you will know the starting point within each location included in your campaigns and transactional data over time provides a measure of ROI
In conclusion when you are looking at building or refining a multi-channel digital strategy geo or location targeting should be tested and considered as a fundamental part of the mix as it is currently the only targeting method which allows a consistent view and reach across all platforms and channels – including the walled gardens.