Trying to do everything means less time to spend on what you excel at, whether it be product development, building client relationships or leadership. Worse still, you could end up suffering poor health due to sleepless nights and stress.
Along with investing in staff and business software, outsourcing is a way to alleviate the pressure on your management responsibilities and concentrate on building a successful business.
It's impossible to be an expert in law, finance, HR, IT and marketing – so as well as saving time, outsourcing allows you to tap into the knowledge and experience of others, without employing them on a full-time basis. Many use industry-specific tools too, such as accounting and marketing campaign software, which means you don't have to buy them yourself.
As long as you're still fully in control of the work, and have strong relationships with your partners, outsourcing is an effective way to help you run a business, as our guide will demonstrate.
What is outsourcing in business?
Every business, whether they realise it or not, will outsource at least some of its functions to an external provider. They may use an accountant for their tax return, for example, or rent a managed office where maintenance, cleaning and utilities are all included.
Outsourcing normally refers to activities that would once have been undertaken in-house – and companies of all sizes can benefit.  For example for marketing campaigns, this may mean working with creative agencies and outsourcing the supply of B2B marketing data to bolster marketing activity and online presence. BusinessView helps you make the best use of your marketing budget by finding you the right B2B customers, quickly and efficiently.
Large businesses could outsource entire departments, such as customer service call centres to save costs although they tend to retain 'core' business functions like HR and finance.
The decision about what to outsource depends on the size, nature and maturity of the business. You're unlikely to need an IT service provider unless you have a network of computers, and you won't benefit from a HR expert until you recruit your first member of staff.
Workload is a big driver in choosing what to outsource, whether you've won new contracts or have simply seen tasks creep up to unmanageable levels. Another factor is knowing when you don't have the skills or expertise to complete the work in-house.
One way to see if outsourcing is for you is to clock up the number of hours you've spent on work that falls outside of your specialism. If you're working on marketing activities in the evening, and accounting at the weekend, it might be time to delegate their management to an external company or professional.
Speed and flexibility
One benefit of outsourcing is that it allows businesses to be agile in line with customer demand. You're able to rapidly increase both the capacity and capabilities of your team after winning a big contract or in response to seasonal spikes. You don't have to recruit and train a permanent employee until you're confident that demand for your product or service remains high and you can justify the cost. Of course, many businesses continue to outsource because it can often deliver a better ROI.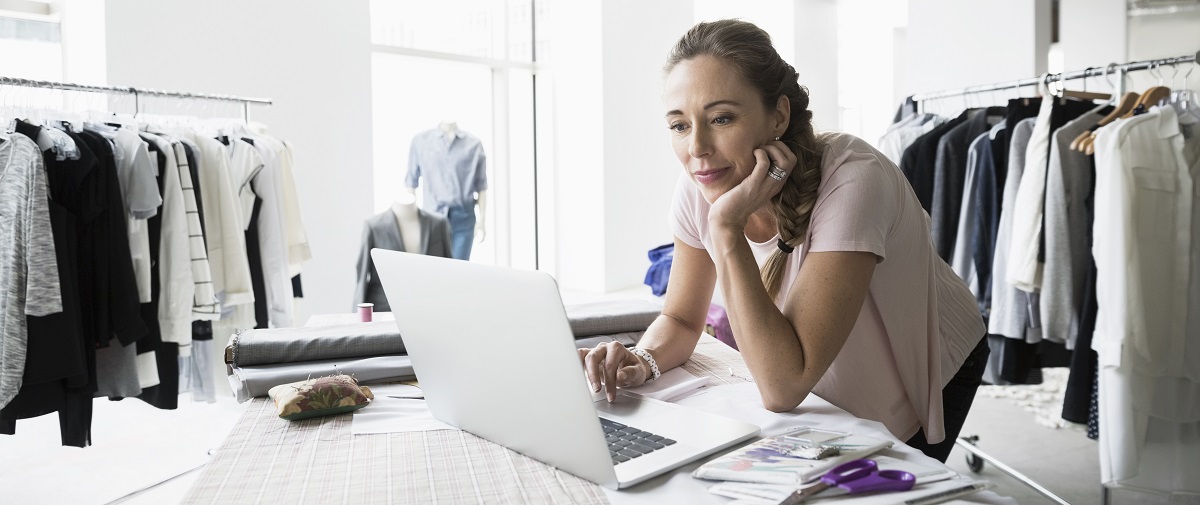 Finding the right company (or person) for the job
Just like recruiting a candidate for an in-house role, outsourcing can be a challenge if you've never done it before. Depending on the type of work, you'll need a team who understands your business and sector, and holds relevant experience and professional accreditations. Clear communication, professionalism and their ability to work collaboratively are essential too.
There are countless ways to find external partners, from a quick Google search to your personal and professional network. Some business owners outsource to companies and freelancers they have worked with in previous roles or met at conferences and networking events. They might also use LinkedIn to connect with professionals and ask colleagues in the industry for recommendations.
Even if you're not ready to outsource yet, it's always worth drawing up a list of contacts you can call on if you get a sudden influx of work with a tight deadline.
Consider whether you want a specialist company, which is more costly but offers access to a wider pool of talented individuals and industry software. Although a freelancer won't have the same capacity or technology, they can be a more flexible option if you're on a budget and looking for specific skills.
Before appointing anyone, always check their credentials, online reviews and client testimonials to ensure they're reputable and will deliver a high standard of service. Whatever their involvement in a project or your day-to-day work, it helps to 'onboard' or 'immerse' them as you would with a new employee, so they understand the requirements of the job and can move quickly – ideally, they will feel like an extension of your team. Otherwise regular phone calls and emails will help both parties stay on track when working in different locations.
What are the risks of outsourcing?
You might be reluctant to outsource because of concerns about the quality of service, and even the security of your business. After all, you're delegating key tasks and entrusting confidential company information to an external partner without being able to supervise them day-to-day.
A supplier must deliver a service that exceeds what you could do alone, or else there is no point employing them. They should also be reliable, act with integrity and help you comply with regulations. An HR agency for example should ensure adherence to the relevant employer and employee rights for your industry such as wages, working hours, pension auto enrollment and health and safety.
The best way to safeguard your business is to ask a solicitor to draw up legally-binding contract (sometimes called Service Level Agreement, or SLA). This document sets out the obligations of each party and normally includes the level of service delivered, payment terms, how performance is measured and notice period for termination.
Many contracts also contain a confidentiality clause, preventing suppliers discussing the work they do for you. However, if you're working on a highly-sensitive project, like a new product that has not yet been patented, consider asking them to sign a non-disclosure agreement (NDA) too.
Another safeguard is to regularly check the financial status of key suppliers, using Experian Business Express. This tool allows you to monitor their payment trends and set up alerts, so you'll quickly see whether they're experiencing any difficulties that could negatively impact their ability to deliver.
Never be afraid to ask suppliers how they can help your business stay compliant. Their knowledge and software should ensure you meet HMRC deadlines, protect personal data and fulfil any other legal obligations.
Almost every sector, from waste management to financial services, has an accreditation scheme, which can provide further reassurances. Finally, review your supplier contracts on a regular basis to make sure you're still getting value-for-money from them and look elsewhere if they only deliver the bare minimum. To recap, we have complied an outsourcing checklist:
Speak to colleagues and customers in your industry to find out what they outsource and get recommendations.
Look at your suppliers' experience, testimonials and reviews.
Perform background and credit score checks to protect your business and prevent fraud.
Factor in quality of work and delivery times, as well as price.
Draw up a legally-binding contract that sets out the parameters of the project and deadlines.
Review work on an ongoing basis to ensure ROI.

Software as a Service
While small businesses have long relied on outsourced IT support services, the rise of cloud computing means they're able to access more software too. Software as a Service (SaaS) allows them to run business software via the internet, rather than installing it on their computer or business network. With entry-level products costing very little (or even nothing), it's more accessible than traditional software and you can normally add more features or upgrade as the business grows.
Some of the most commonly-used SaaS products include Sage (accounting), Zoom (video conferencing) and G Suite from Google Cloud (email, calendar, documents, storage and so on). Off-the-shelf software is continually being developed and the fact that you don't have to maintain servers and/or pay for hardware upgrades should provide further peace-of-mind.
Strategic business outsourcing 
The extent to which you outsource business functions hinges on your goals and, as we have seen, it allows you to respond quickly as demand for your own product or service grows. It helps if you can draw up a list of trusted suppliers well before you need them, factoring in their experience, accreditations and the safeguards they have in place to protect your business from compliance breaches.
Be wary of cutting corners, since the cheapest supplier is not always the best and may even damage your reputation with customers. But when you pick the right partner, and nurture your relationship with them, your business should thrive, leaving you more time to work on your next big plan.