A well-crafted email campaign strategy can offer just that, helping to grow client relationships, nurture leads, deliver branded communications, and increase web visits and conversions.
A good marketing email drives powerful results and a return on investment (ROI). Yet poor execution could mean it lands unseen in your customers' spam box or simply deleted before being read. Making the most of a hard-earned marketing budget is vital for any small or medium-sized business.
To succeed, you need to know your audience and create an engaging and persuasive email – then ensure that it reaches the right inboxes. You also need to understand what success looks like and how to measure it.
There's a lot to consider, especially for B2B email marketing, but that doesn't mean it's out of your reach. Many services and platforms are also available to help make things simpler.
Read on as we uncover how to get your mailing strategy just right, using these tools to their best effect.
What is B2B email marketing?
We're not referring to the daily correspondence that you and your sales team will conduct day-to-day. B2B email marketing comprises of a strategy, time spent analysing customer data, crafting the perfect copy and timing it just right. It's a powerful and cost-effective digital marketing tool that can convert leads while boosting customer retention and engagement.
Though a blog or wider content marketing plan isn't essential for forming an email mailing campaign, these elements can work very well alongside this format. Data is key, however – there's no point having the perfect email if it's not getting sent out to the right people. We'll cover this point and more later in this guide.
Top tips to create an engaging B2B email campaign
There are plenty of cost-effective platforms available to help businesses create professional looking emails. To use them effectively, consider these top tips when creating your B2B email campaign:
The days of 'blanket' emailing is over. Now, thanks to developments in data segmentation, customers expect to receive something that feels unique and personalised. Simple touches such as including people's name or their place of work, or ensuring they receive the right types of email for them and their job role could mean the difference between someone engaging with your message instead of deleting it.
B2B email marketing should be inspiring and aspirational in order to really make an impact, while also clearly identifying your product's unique selling points (USPs). If you have a company blog, pull out a key quote and link through to the rest of the copy online. Any video or social media content your business produces can also be used to engage the reader. Whether you're working with a basic email template or using more advanced design platforms, spend time discovering how you can use the tools creatively, without forgetting the important element of personalisation. Ensure you keep in line with your professional branding too – this will help customers who first receive your emails to know that they can trust it's from you, rather than being potentially dangerous.
As mentioned previously, an email campaign is very effective when used as part of a wider multi-channel strategy. This means that a number of different platforms are used to reach your target audience, rather than focusing on one directly. The type of messaging you create for each channel – such as social media, blog, whitepaper, email or webinar – should be tailored accordingly. Ultimately, each piece will be crafted to all drive towards the same end goal, for example, lead conversion. Email marketing can be used at a number of different stages of the sales funnel. You can even create a focused 'email sales funnel' too, using your segmented customer list to identify the 'new prospects' from those in the 'consideration' stages and send them appropriate content.
Which email marketing platform should you use?
As we mentioned earlier, there are lots of different email marketing platforms to choose from. Here are a few that you may wish to consider exploring further.
AWeber: AWeber provide an email marketing platform that's specifically suited to small and medium-sized businesses. If you're not sure whether this platform is right for you or not, they now offer a free plan giving you the opportunity to dip your toe into their platform without any cost.
Mailchimp: Mailchimp is probably one of the most well-known email marketing platforms. Their user-friendly mobile app is great for running your email marketing from wherever you are – through the app you can create, edit and track the performance of your email campaign.
Drip: Drip believe that any ecommerce brand should have the tools to connect with their customers and compete online. Marketing automation is a key element of their platform through pre-built customisable templates.
Constant Contact: Constant Contact offer a wide range of tools and guidance that compliment email marketing such as website creation, social marketing and ecommerce shop development. Alongside these tools, Constant Contact offer an analytics tool so you can measure and track the performance of your marketing.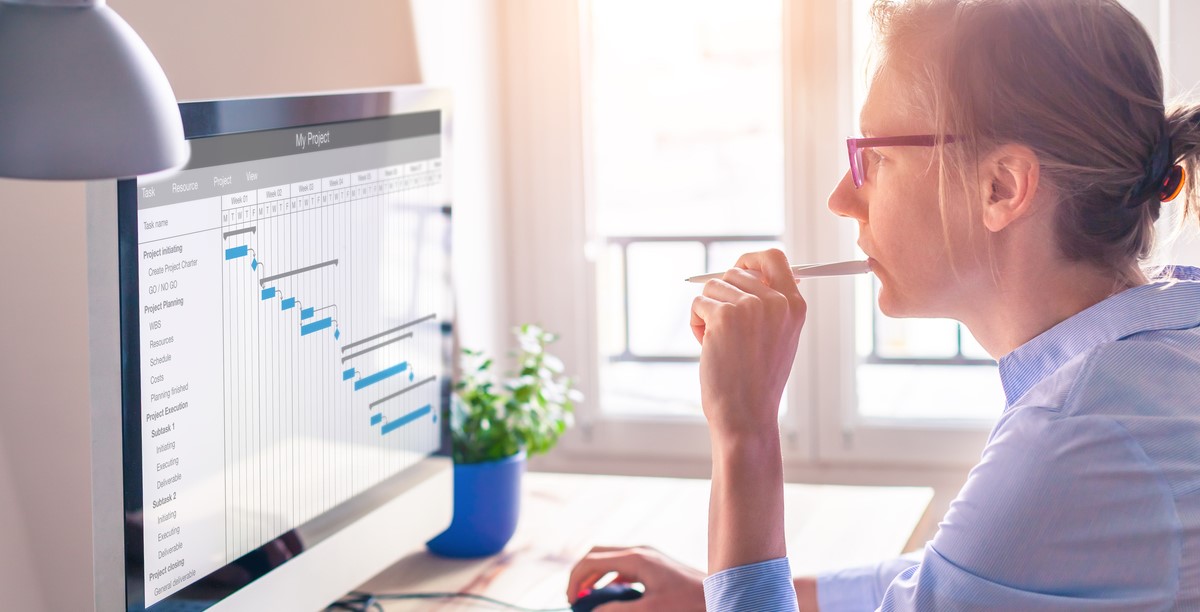 How to use data to enhance your email marketing
Even the most engaging and beautifully designed email will be fruitless without a strong database of recipients. As we've previously mentioned, good quality customer data is key to running a successful B2B email marketing campaign.
This can be done organically, encouraging people to sign up to your mailing list via your website, at events or on social media. However, in order to reach the full range of customers you need to harness the ROI potential of email campaigns, buying good quality email data is a great place to start. Once purchased, you could also use this data to inform your direct mail and telemarketing campaigns too – something which many of our BusinessView customers utilise.
Things to consider when buying email marketing lists
Is the data GDPR compliant?
Before purchasing any data from a company it's important to ensure they're reputable. Look out for signposts and certifications that prove that their data is gathered in accordance with GDPR standards. Any business found responsible for a data breach will be liable for a fine of either up to £17.5 million or 4% of their annual global turnover – whichever is highest – so this is something that can't be overlooked.
Following GDPR guidelines is also crucial for maintaining the reputation of your business. For example, adding an 'opt out' button on your emails is essential and easily enables anyone who doesn't wish to be contacted with the ability to prevent further communications.
How often is the data verified?
Verifying data means that all contacts and details are up to date. If you're going to purchase data, you need to be sure that all of the information on the list is correct and relevant. Experiencing a high bounce rate (emails not being delivered) is a key sign that your data list is out-of-date and needs refreshing.
Can the data be customised?
It's very rare that you'll be sending out exactly the same email to every customer. An effective email marketing campaign uses segmentation and grouping techniques to filter your messaging for targeted communications and better ROI. If you can customise your lists, you can tailor your campaigns towards your customers based on their previous purchasing history, interests and demographics. When you select a data provider, it's important that their database is flexible enough for you to refine the data for your own needs and to fit your own target market.
BusinessView: grow your business with our largest and most accurate commercial database
Find out more
Technical tips for creating marketing emails
If you're building your branded marketing email yourself, there are a number of technical aspects to consider to ensure it works as effectively as possible.
A perfect subject line is every marketing professional's key email marketing tool. This is the first
opportunity you have to show the reader who you are, and why your email is relevant to them. Failing to spend time on drafting something that resonates with your audience will lead to a poor 'open' rate.
Paying attention to your preheader is also important – this is the text displayed underneath your subject line, visible as a 'preview' in every inbox. This text should be short (70 characters maximum), and work with your subject line well.
Marketing emails that use lots of images are engaging, but without proper attention they can also lead to huge file sizes that are slow to load. Especially on mobile devices. Always optimise your images and compress them properly so that their file size is reduced without compromising on the quality.
Adding alt text to your images ensures that no important messaging is missed if the graphics don't load, or the recipient has images turned off by default.
Keep an eye on your sender reputation score
The sender reputation score is an important element of your email deliverability. The higher the score, the more likely it is that your email will reach the inboxes of your email marketing list, rather than their junk folders. Your reputation score is based on a variety of factors such as email engagement levels, email send volumes, the quality of the content within your emails and so on. It's important to keep an eye on this metric and if you start to see it decline, take the appropriate actions.
Consider the layout and navigation
There are a number of different ways you could lay out your email. You don't need to use the same layout for every message you send – particularly if you're using segmented email marketing lists to target your campaigns.
First, consider your Call To Action (CTA) – what do you want your readers to do after engaging with your email? This could be anything from encouraging people to sign up to a webinar or directing people to download a report. Make sure your CTA is simple and clear. Including too many CTAs will confuse the reader and reduce engagement. Then, design your email to direct your readers towards taking the desired action.
Popular layout styles to help draw the eye through an email, such as a 'zig zag' design or a simple grid. Though simple, the inverted pyramid is an incredibly effective way to display a CTA button – this includes a large header or image at the top, leading down to the final CTA, almost like an arrow pointing to the finishing point.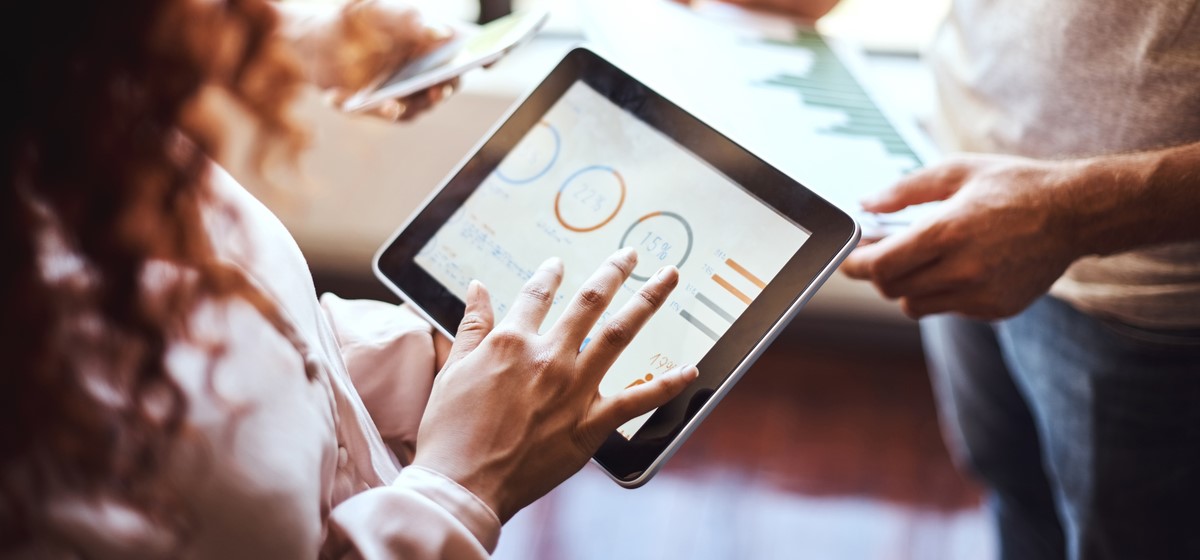 KPIs and reporting for email marketing
Email marketing campaigns, delivered through an email marketing platform, enable you to report on how effective they've been. Once set up, your communications are delivered in an instant so leads can be easily nurtured and converted. With this increased visibility you can start to analyse the results according to metrics such as the click through rate, open rate and best performing days. Use this data and insight to make changes to your campaigns and improve them.
When planning your reporting, it's important to remember some key factors to help direct your focus:
Align these with your business objectives.
Choose your Key Performance Indicators (KPIs)
Select the internal and external KPIs that resonate most with your business to demonstrate the value of your marketing investment. This could include measuring things such as % of email opens or click throughs, how many people forwarded your email or the average number of customers that completed an action after reading your campaign.
Test, learn and take action
Many email marketing platforms will enable you to run what's known as A/B tests on your emails. This helps you compare results to improve further campaigns based on your agreed KPIs. Using testing you can analyse the effect certain emails have on certain targeted groups, confirming the best time of day to send and other metrics to drive improved conversions for your business.
Choose the right solution for your business
Ensure that your email delivery service has the ability to monitor your campaigns. This should enable you to set up reporting in advance, while reviewing and analysing any information you've collated. Choose a system that lets you track results over time alongside your main objectives and KPIs – the right platform for you may vary from business to business, depending on what you're looking to measure. You can then use this insight to make changes to factors such as your messaging, your targeting, your layout, etc.
Monitoring a number of KPIs can help you to track the success of your emails and gain key insights. These can be broken down into External KPIs and Internal KPIs. We've listed them below so you can choose those that are most important to your business.
External KPIs
These put your email under the microscope, identifying any common issues affecting engagement and uncovering common trends.
| | | | |
| --- | --- | --- | --- |
| KPI | Calculation | Used to measure | Evaluation |
| Delivery rate | % of total emails sent – those which were undeliverable | Deliverability and list hygiene | List quality and deliverability |
| Open rate | Opened email messages as a % of delivered emails | Interest or engagement. Customers opening your email more than once | Could indicate interest in your offer |
| Unique open rate | Number of delivered emails opened as a % of delivered emails (repeat opens by same recipient not counted) | Interest or engagement | A more accurate reflection of email reach than standard open rate |
| Bounce rate | Undeliverable emails as a % of emails sent | Deliverability and list hygiene | Highlights issues with list quality and deliverability – even by different target audiences |
| Unsubscribe | % of email contacts that ask to be removed from your list | Customer engagement and message relevance | Strength of campaign message and brand |
| Click-through rate | % of clicks on one or more links in the email | Customer engagement and message relevance | Highlights good prospects and those who are just casual browsers |
| Unique click-through rate | Number of unique recipients who click on one or more links in the email | Customer engagement and message relevance | Highlights good prospects and those who are just casual browsers |
| Spam complaints | Total number of complaints that the message is spam | Sent automatically by Internet Service Providers (ISPs) or manually by recipients | Strength of campaign message and brand |
| Referrals/forwarded messages | Number of times your email is forwarded to a new contact | Customer engagement and message relevance | Strength of campaign message and brand |
Internal KPIs
Examining how each campaign affects your wider business keeps factors such as revenue and ROI in sharp focus.
| | | |
| --- | --- | --- |
| KPI | Calculation | Used to measure |
| Revenue | Revenue generated during the campaign | Campaign revenue and Return on Investment (ROI) |
| Average revenue/email delivered | Revenue divided by number of emails delivered | Comparison with previous campaigns and against objectives |
| ROI | Revenue generated per £ spent on campaign | Effectiveness of marketing investment |
| ROI per email | ROI per email delivered | Comparison with previous campaigns and against objectives |
| Leads | Number of recipients registering interest in offer | Message relevance and engagement |
| Conversions | Number of leads converted to sales as a result of the campaign | Relevance of message and effectiveness of campaign |
| Customer actions | Number of recipients who follow the call to action in the email – eg. Download a document, register for a prize draw, complete a survey | Message relevance and engagement |
Assess the quality of the email marketing list
If your reporting finds that your campaigns continuously fail to meet your selected KPIs, one thing to consider is the quality of your email marketing lists. As well as paying attention to the content and copy that works well with your readers, you need to ensure that your audience quality and size is optimised for maximum conversion.
Without doing so, can lead to a number of things that signify that you need to spend some time on refining your lists.
The rate that people unsubscribe from your list. If your list churn is high, try running more tests and gaining feedback. This can help you to refine the content you send out to targeted segments of your audience, the time of day you send and the consistency of your emails.
If you've been using the same list for an extended period of time, but your conversion rate is low, you may be experiencing 'list fatigue'. The contacts on your database are unengaged or inactive so rather than affecting your list churn, they're unlikely to unsubscribe due to simply being unaware of your emails. Factors such as irrelevant content can affect this. Use a combined approach of refining your content strategy while ensuring the contacts on your list are up-to-date and relevant to combat this.
This measures the number of customers who 'jumped over the hurdle' you set and performed the activity you wanted them to. When necessary, as the size and quality of your list deteriorates due to churn and fatigue, you will need to calculate your new 'email list hurdle rate'. This will give you the number of subscribers you need to acquire to re-build your email data list and replace the ones you lose through inactive and unsubscribed customers.
Key takeaways
B2B email marketing is a powerful tool but like every business operation and marketing channel, it needs to be used correctly to harness the best results. Here are some key takeaways to remember, before launching your first campaign:
Keep technical best practice in mind
Use a platform with pre-made templates to help you build a technically-sound email in an intuitive way.
Be smart when purchasing data
Not all providers offer good quality data. Good quality email marketing data is key to running a successful B2B email marketing campaign.
Customisation is key. Target your audience lists in line with your existing marketing campaigns to boost relevance and drive conversions.
Constantly monitor and report
Always refer back to your KPIs. Testing, reviewing and changing your campaigns is a crucial aspect for constant improvement.