About this guide:
This guide has been created to help prospective Experian Advocates understand the benefits of joining our program.
Membership is and always will be free and has enabled over a hundred individuals to create more valuable consulting propositions and drive revenues by utilising our technology and network.
I hope you find the following information valuable and if you have any questions at all please contact me.
We look forward to welcoming you as a new Experian Advocate.
Alex Boast (Alex.Boast@Experian.com)
Advocacy & Propositions Lead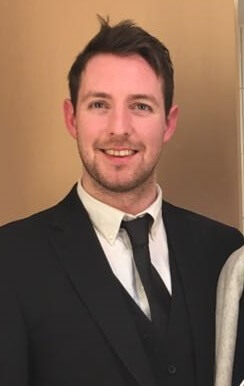 As a seasoned Data Migration consultant the ability to rapidly perform a comprehensive assessment of the quality of my client's data and provide the visual insights directly to the business community is incredibly powerful.
DTA Consulting Limited - Independent UK Data Migration Consultancy

Why choose us:
We believe this program to be truly unique and our mission is to continue enabling and empowering independent data management professionals in the UK.
Established in 2016, the Experian Advocates Program has seen over 100 individuals benefit from access to our technology, our data and our network.
With our data management solutions, your consultancy can gain a competitive advantage across a broad range of initiatives including but not limited to:
Flexible commercial usage
By incorporating our data and solutions in your service portfolio, you can generate revenue in a variety of ways from simple referrals, lease arrangements and fully managed license deals.
Our commercial package operates on a sliding scale of commission that rewards you based on the effort you put in in a flexible manner, helping grow your profits.
How does the Experian Advocates Program work?
How can you leverage our solutions commercially?

This initiative allows you to generate revenue through the sale of licenses of our solutions by using them during your own consulting assignments.
You are also able to leverage our community to crowdsource everything from technical advice to new contract opportunities.
You can leverage our tools in the following ways:
Pre-sales use for your consultancy
License sales leading to commission for your consultancy
Commission and fee leased sales whereby you can rent a product for a discounted fee on behalf of your clients
What are the stages of membership?
Register your private business as a referral partner of Experian and receive invitations to our exclusive networking and training events.
Download and install your very own, up to date version of our technology.
Receive training through our video program or face to face enablement sessions.
(optional) Work with our marketing and sales team to hone your consultancies value proposition
Example scenarios for leveraging our solutions commercially
You and your team have been invited by a client to talk about a complex data migration project that they believe is expected to take at least 12 months.

From initial discussions, it is clear the project will require a diverse range of data management functions including:

Data discovery and profiling
Data quality rules and cleansing
Data mapping and transformation
Data reconciliation and testing
Ongoing data quality assurance

Experian technology is ideally suited to these functions so using your free installation of the tool you impress the customer by demonstrating your capabilities during a short pre-sales exercise.

After securing the assignment, you arrange for the client to lease Experian Pandora or Aperture Data Studio for the team over the duration of the data migration.

For the duration of the lease, you benefit from referral commission as you helped to prime the deal with minimal involvement required from Experian.

Towards the end of the project, the client decides to adopt the technology as its platform of choice for ongoing data quality management.

In summary, Experian Pandora has helped you deliver a high-quality project, reduce the original migration timelines and create an ongoing data quality management platform for the client with the potential for further consulting work in the future.
As a data quality and governance practitioner you help organisations implement a range of data maturity and improvement initiatives.

Your next assignment requires a major data quality impact assessment to help them measure their baseline of data quality and governance.

To support your subjective reviews, you leverage Experian solutions to perform a complete data quality assessment across the data landscape. This initial work is based on a lease-hire basis where you blend the cost of leasing into your fixed price proposal.

Following the initial assessment, the client can clearly perceive the value of adopting a data quality strategy that leverages Experian. They purchase a corporate license and you receive referral commission on the final deal.
You are a freelance ETL consultant working on a long-term contract at a large bank. Three months into the project, the client asks for recommendations of any tools you have experience of that can deliver rapid data profiling, mapping, prototyping and transformation rules to support their existing ETL platform.

After introducing the client to Experian data management technology, they ultimately decide on a license sale. You receive a referral commission for making the introduction.
Using Experian tools, one of our associate analysts was able to complete a data migration impact assessment of an entire government system in under 3 days. With conventional approaches, this would have taken weeks.
John Morris - author of "Practical Data Migration"
Experian Advocate Networking Events
As part of the program, we host quarterly meetup events in locations around the UK including London, Nottingham, Birmingham, Manchester and Edinburgh that are free to attend and offer an opportunity to see the product roadmap, meet fellow club members and mingle with senior Experian team members.
These events are absolutely key to our strategy of building the world's foremost vibrant and supportive network of data management professionals who work together to create mutually beneficial business connections and opportunities.
The Venues:
We host our events in accessible locations that offer great food, and informal and relaxed environment, and excellent networking opportunities.
Typically taking place in the evening, you will not need to sacrifice a day on site with your clients and can enjoy refreshments and great company to wind down.