Working with our data suppliers to ensure the most accurate, up-to-date information is available
Why data accuracy matters
For a customer, inaccurate details could be the difference between acceptance and rejection. Only by giving organisations an accurate picture of each customer's circumstances can we ensure they're treated fairly and correctly.
Correct and current data reduces friction throughout the customer journey by enabling instant decisions and reducing customer queries, as well as helping us to fulfil our regulatory obligations.
Our data quality process
Over 600 of the largest and most up-to-date sources in the UK supply us with data – either in real time, daily, monthly or quarterly. All data goes through strict quality checks before being added to our database, meaning we process millions of data items every day.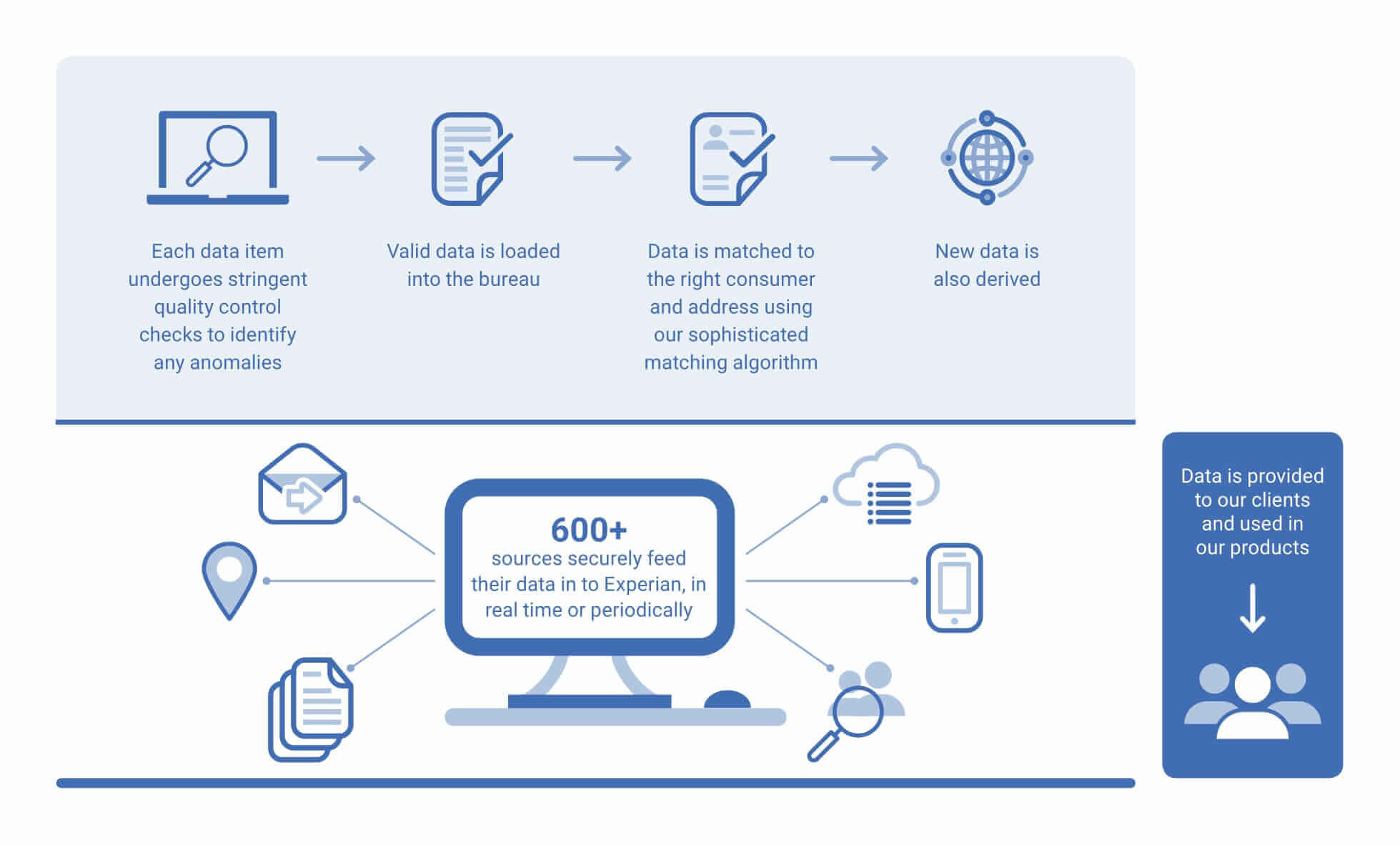 Our data matching capability
To unlock the value in the multiple data items we hold, and provide a holistic view of the consumer, we need to identify who each data item belongs to.
We receive multiple records for the same consumer from different sources. Even though the records are for the same person, variations in names and addresses, misspellings, or inaccurate dates of birth, as well as the use of different formats, mean the data items might not be an exact match.
We've developed our highly accurate matching capability, ExPin, using over 30 years' experience in matching data sources. ExPin uses over 2 billion pieces of reference information, 25% of which is refreshed each month, to continually re-evaluate and maintain the accuracy of matching decisions and link customer identities together.
Our clients can use ExPin to match their own customers and retrieve information, and we can use it access the data held on that consumer's credit file.
Unique insights into UK and International businesses
Data only becomes useful once you know how to interpret it. We turn very complex data into clear insights that help UK and international businesses to maximise opportunities for growth and our data is trusted by over 35,000 clients.
Gain insights into:
· Business profile information
· Owners and controllers information
· Credit and financial information
· Legal and regulatory information
· Mergers and acquisitions information
Our data quality process for commercial data